SERGEANT GERALD K. ALEXANDER

BADGES 54, 177 & 852, ID 1007

SDPD 07/24/1957 - 10/18/1983

10/18/1929 - 10/19/2009

Born October 18, 1929, died October 19, 2009, after a battle with cancer.

Survived by his loving wife of 58 years, Barbara (Baum); siblings Glory and Eugene; children Joe (Dorcas) ; Gregory (Laurel) ; Mary (Jim); Amy (Dan); and Carl; 13 grandchildren; and two great grandchildren.

He retired as a sergeant in 1983 from the San Diego PD after 26 years. He enjoyed an active retirement: travel, golf and fishing.

He will be missed.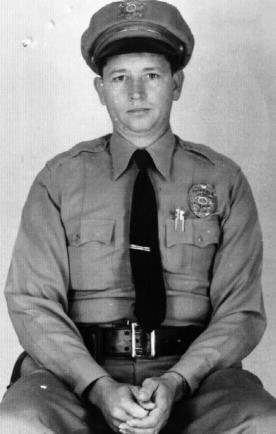 Information is provided as a courtesy. Additional information may be available if research is conducted. Research is done at a cost of $25 per hour with no assurances of the outcome. For additional

information please contact us.