DETECTIVE BARRY M. ELDRIDGE

BADGE 1539, ID 2664

93rd ACADEMY

SDPD 04/30/1979 - 08/15/2003

01/27/1952 - 08/15/2003

Sgt. Dave Johnson, his longtime partner and friend, said, "He'd steal your shirts when he helped you move."

Eldridge also was described as a man who never shied from hard work.

"He always wanted to be where there was high crime and high action -- and more than your average share of danger," Welter said. "He loved to arrest a lot of crooks -- and he did."

Eldridge's longtime friends recalled an incident in which he arrested a teenager for being under the influence of drugs, after tackling and wrestling with the youth.

Eldridge later befriended the boy, visiting his home to see how he was faring and trying to steer him toward a productive life.

Eldridge was the third San Diego police officer to die since late April. Officer Gerald Griffin died more than a week after being struck by a speeding vehicle in Pacific Beach on April 15. Officer Terry Bennett was killed June 26 when he was run down by a man driving a stolen truck in Encanto.
In a brief interview after yesterday's burial, Lansdowne praised the department's professionalism in spite of the devastating losses.

"The way they have handled these tragedies is a testament to the quality of people in this department," Lansdowne said.

Eldridge is survived by his wife, Susan, and a daughter, stepdaughter and stepson.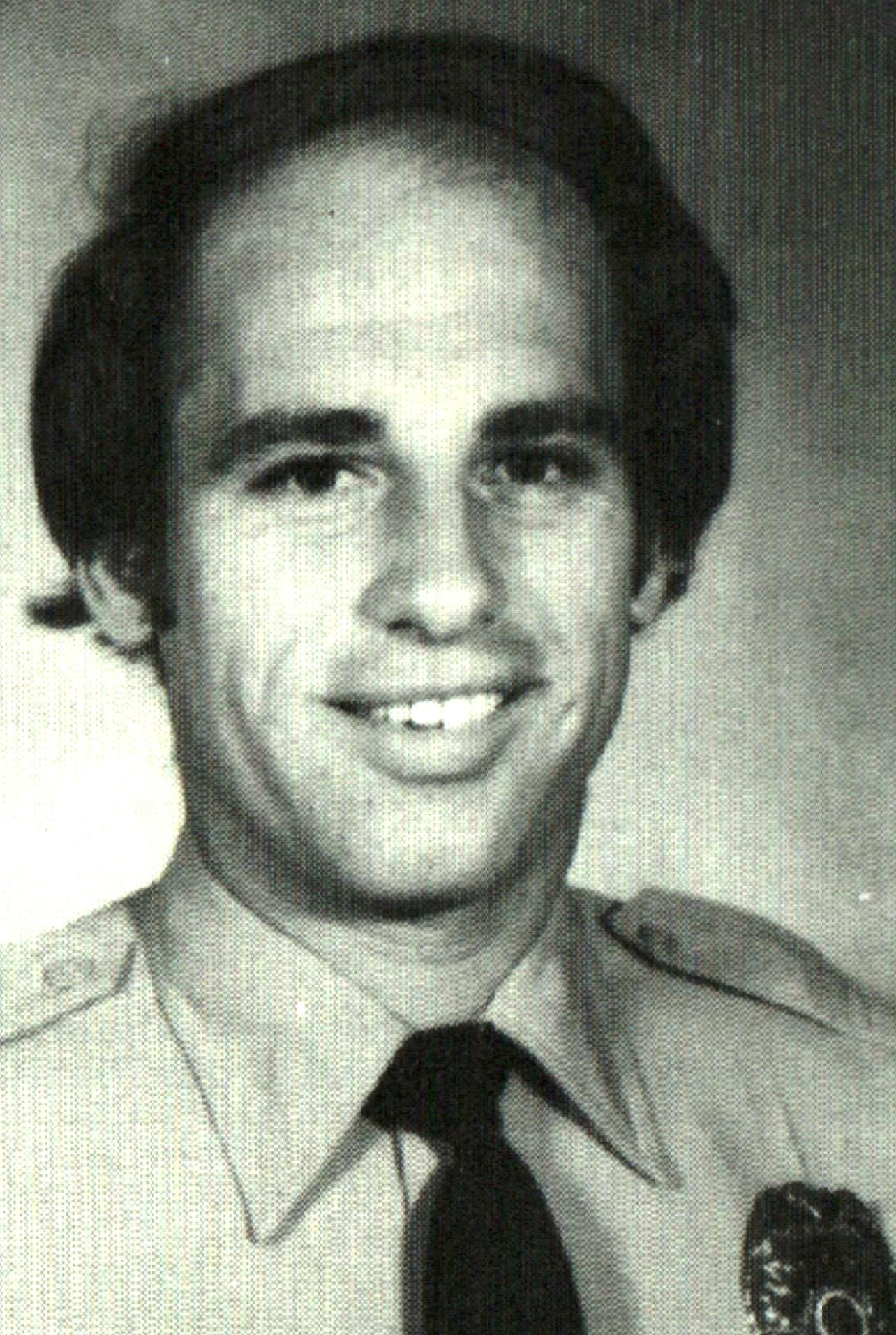 San Diego Union-Tribune, The (CA) - August 21, 2003

Deceased Name: Cop's compassion, humor recalled S.D. detective died in motorcycle wreck 

San Diego police buried one more of their brethren yesterday, the third San Diego police officer killed in less than four months.

Detective Barry Michael Eldridge, 51, of Fallbrook was killed Friday when his motorcycle collided with a big rig on Miramar Road on his way to work. Eldridge was a 24-year veteran of the department.

More than 1,000 people gathered yesterday morning at North Coast Calvary Chapel in Carlsbad to celebrate Eldridge's life. Hundreds of uniformed officers, including incoming Police Chief William Lansdowne, stood at attention on a grassy hillside at Fort Rosecrans National Cemetery later in the day during graveside services.
Eldridge was a former Marine who served in the Vietnam War.

Eldridge, a Detroit native whose father was a police officer, was eulogized as a compassionate person with a great sense of humor.

"He had an infectious laugh," said Executive Assistant Chief John Welter. "I can still hear it."