ADDITIONAL INFORMATION

San Diego Union-Tribune, The (CA) - December 28, 2006

Deceased Name: GREGORIO, ROBERT 

Robert Gregorio, 63, a retired Detective Sergeant with the San Diego Police Department was killed December 21, 2006. He had been with the Department 20 years and also served in the U.S. Navy for 11 years. Bob loved riding his motorcycle and was a member of the Blue Knights Motorcycle Club and also the Patrio Guard Riders. Bob had a deep love for his country and the people who serve to protect it. He thought of everyone in law enforcement as his family. His final resting place will be at Fort Rosecrans National Cemetery. He is survived by his wife, Randi, daughter, Teresa Marie Gregorio, son, Robert Gregorio, Jr., two grandchildren, John and Jennifer Gregorio, stepson, Mike Dunn, and brother, Salvatore. He was a good man and will truly be missed.


DETECTIVE SERGEANT ROBERT GREGORIO

ID 2169

SDPD 10/10/1975 - 10/12/1995 (86th ACADEMY)

01/16/1943 - 12/21/2006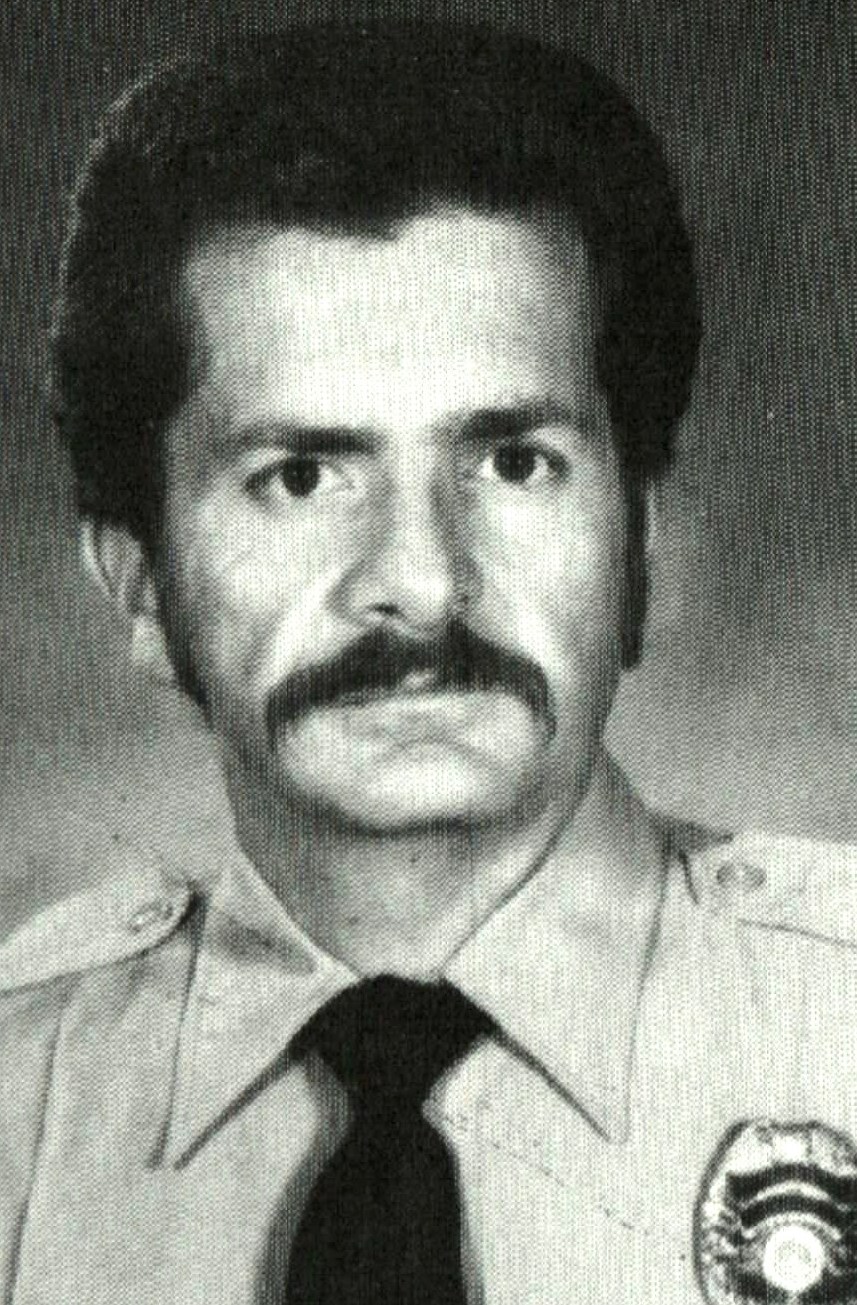 San Diego Union-Tribune, The (CA) - December 23, 2006

Deceased Name: Robert Gregorio: Motorcycle-crash victim was retired police officer 

A motorcyclist killed Thursday on Otay Lakes Road was identified yesterday as Robert Gregorio, 63, of Santee.

Gregorio was a retired San Diego police sergeant, the county Medical Examiner's Office said.

Gregorio was traveling north on Otay Lakes about 11:30 a.m. Thursday and was just past state Route 94 when a motorist heading in the opposite direction at high speed lost control, said California Highway Patrol Officer Brian Pennings.

The 2001 Ford Taurus was driven by an 18-year-old man. It skidded sideways into the northbound lanes, and Gregorio crashed into the side of the car.

Earlier, a Border Patrol agent had received a tip of illegal-immigrant activity in the area, said Border Patrol spokesman Michael Bermudez. The agent spotted the Taurus and tried to pull it over.

Bermudez said the agent stopped pursuing the car because of road conditions on Otay Lakes Road, a winding, two-lane road between Chula Vista and Jamul.

The agent soon saw a cloud dust around the curve and realized a crash had occurred.

The Taurus' driver was alone. He suffered moderate injuries. He had no identification other than a Mexican student identification card, Pennings said.

He was arrested on suspicion of manslaughter, Pennings said.

The man's immigration status had not been determined, Pennings said.