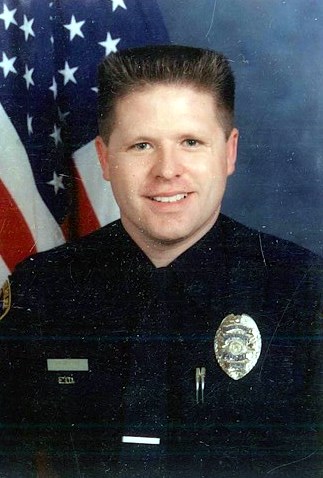 DETECTIVE BRETT H. BURKETT

BADGE 2655, ID 4836

SDPD 07/02/1991 - 10/27/2015

07/15/1967 - 03/06/2018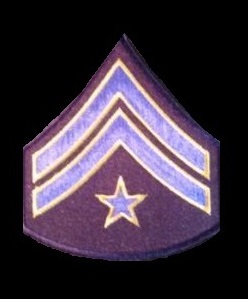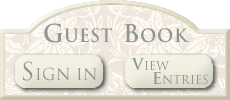 Brett Hunter Burkett, 50, proud father, loving husband, military veteran, dedicated law enforcement officer, coach, daredevil, and hero died on March 6, 2018.

Brett was the second child of Bonnie Walker Burkett and Jim Burkett. He grew up in small-town Trenton, Tennessee, along with his older brother Jason, and younger sister Betsy. Born with a double-dose of southern charm and a thirst for adventure, Brett spent much of his childhood involved with Boy Scouts and Boxing. His youthful adventurous spirit frequently resulted in stitches and casts as he tended to be an accident looking for a place to happen. He moved to sunny Southern California just before 8th grade and quickly embraced the west coast vibe; often found in his OPs and Vans hanging out with new-found friends, on the tennis courts, or at the beach.

Following high school, Brett served his country by enlisting in the Army. In characteristic fashion, he joined the 82nd Airborne Division which specializes in parachute assault operations and jumped out of perfectly good airplanes. He completed over 85 jumps during his time in the 82nd.

After his military career, he found his true calling in law enforcement. He graduated from the 126th Academy and began his career as a patrolman with the San Diego Police Department. After several years of continual advancement, he attained the rank of detective and solved hundreds of cases, some of them notorious. He was featured in 2 national television crime shows, alongside his long-time partner JC Smith. Brett was born to be a cop; it was instinctual for him and he performed his role exceptionally well serving the city of San Diego with distinction. He loved his job so much, he would tell family, that he would do the job for free. Following his retirement after 25 years with the San Diego Police, he joined the San Diego District Attorney's Office investigating high-profile cases. In 2017, while valiantly battling cancer, Brett completed a Bachelor of Science degree in Criminal Justice, graduating Cum Laude from National University.

Brett never met a stranger. He was universally well-liked and one of the funniest guys around. Brett was well-known for his infectious laughter and trademark "giggle." He was at his happiest pulling pranks on friends and family. He always had a megawatt smile, but he had an even bigger heart. He spent many years coaching youth sports, both baseball and football, and in recent years, he worked for Major League Baseball assigned to the San Diego Padres

Brett loved boating on the Colorado River, camping, watching his son Matt compete in various sports, hanging out in Vegas, a good In-N-Out cheeseburger, baseball, the mountains, and 80's music. But most of all he enjoyed spending time with family and friends which always involved a great deal of laughter. He packed more life into his 50 years than some of us could equal if we lived to 100. Perhaps the greatest tribute of all is simply that he made this world a better place.

Brett is survived by his wife of 26 years, Danielle Burkett, his son Matt Burkett, his sister Betsy Burkett Kraus (Carl), nieces Kaitlyn Burkett and Courtney Kraus, nephew Cameron Kraus, aunt Lisa Walker, uncles Mark and Chris Walker, and many cousins. He was predeceased by his parents, Jim and Bonnie Burkett, and his older brother Jason Burkett.


Information is provided as a courtesy. Additional information may be available if research is conducted. Research is done at a cost of $25 per hour with no assurances of the outcome. For additional information please contact us.