OFFICER BURTON R. QUICK

BADGE 282

SDPD 07/01/1941 - 10/19/1967

02/13/1910 - 03/27/1976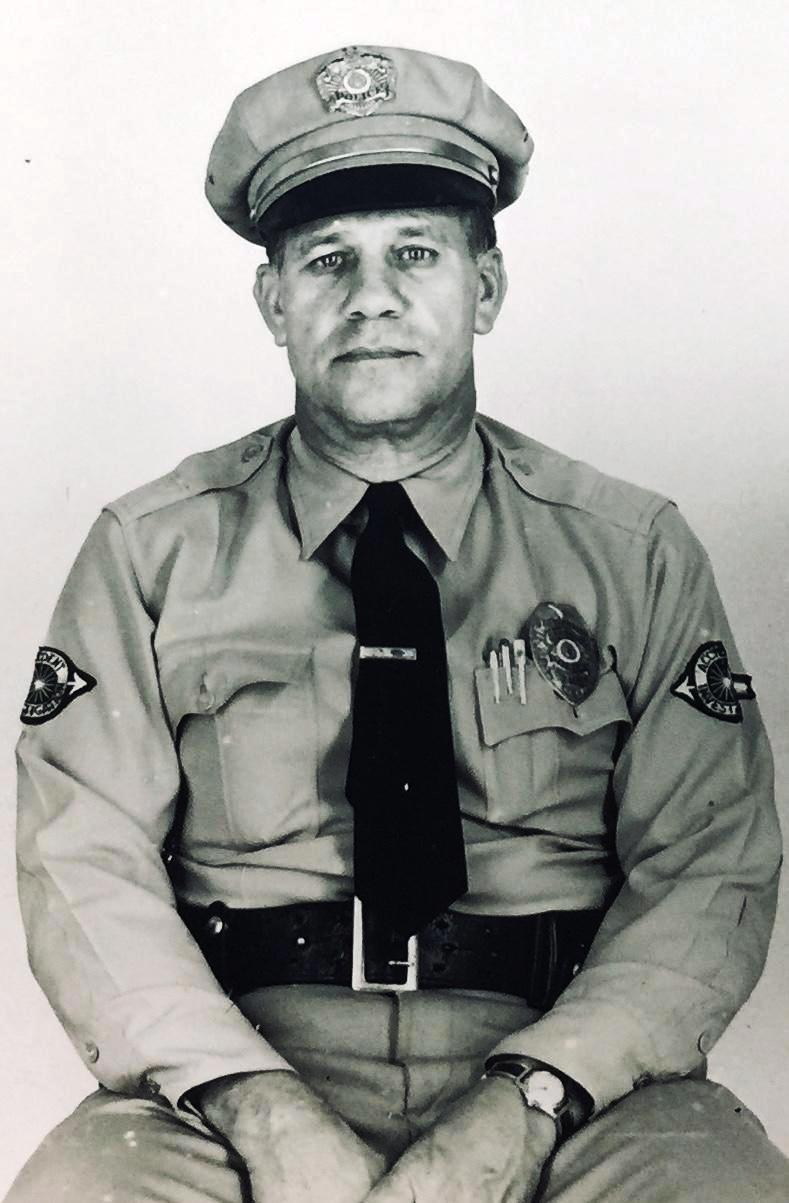 Information is provided as a courtesy. Additional information may be available if research is conducted. Research is done at a cost of $25 per hour with no assurances of the outcome. For additional information please contact us.

Burton Rhoades Quick Sr.: Burton is the 2nd child and only son of Albert F. Quick Sr. and Alice M. Rhoades.  Burton grew up in the Mc Keesport Pa. area where he was known as Rhoades, he attended McKeesport high school.  In the 1920's his mother moved with Betty, her youngest child, to Los Angeles for Betty's health. 

When he was 16 Burton hopped a freight train and made his way to Los Angeles to visit his mother, He stayed and attended Hollywood High through the 11th grade. 

Dropping out of school, Burt took up boxing and fought under the name "Dusty Rhoades".  Burton fought in the middle weight class and turned pro at the age of 18, his first pro fight brought him a whopping 15 dollars. Working at various jobs and boxing kept him in spending money and after the stock market crash of 1929 he helped his mom and sister. 

In 1931 Burt joined the Marine Corps, for the next 10 years he traveled throughout the South Seas and Asia.  As a PFC attached to the 4th and 6th regiments he kept up his boxing, he would later say by being an athlete he didn't have to stand guard duty and always had steak for dinner.

While in the Marines he held various boxing titles including "All China Middle weight" Attaining the rank of Sgt. and in his 9th year as a Marine he was a Drill Instructor at MCRD San Diego training Officer Candidates.

Now 31 Burt left the Marines and was hired as a Police Officer for the City of San Diego.  When the war broke out in Dec 1941 Burt applied to the Marine Corps but due to his age, various injuries and the fact he held a "valuable war time job" he was asked to serve his country with the Police Dept. 

Burt was a Police Officer for 27 years retiring only after a heart attack in 1967.  Burt was married twice, 1st to Madeline Patricia Evans 1936-1943 ended in divorce and Lettie Pauline Malone 1946-1976 the time of his death.  Burt had 5 children Albert, Burton Jr. Patrick, Jon, Lisa.