Beloved husband, father, grandfather, great-grandfather, brother and uncle, Charles Willis Riggs passed away quietly at home. He had been diagnosed with cancer less than two months ago.

An original San Diego native, he graduated from Hoover High School in 1949. He attended San Diego State University before joining the United States Air Force. This tour of duty brought him first to Syracuse University for language studies; where he met the love of his life, Anne L. Bergeron. They were married in Germany in August of 1953 and just celebrated 55 years together.

After his honorable discharge, and the birth of their first daughter, they returned to San Diego where they brought up their ever enlarging family.

Sergeant Riggs retired from the San Diego Police Department after twenty years of service. After which he and his wife had the opportunity of their lives to travel across the USA, Europe and Canada.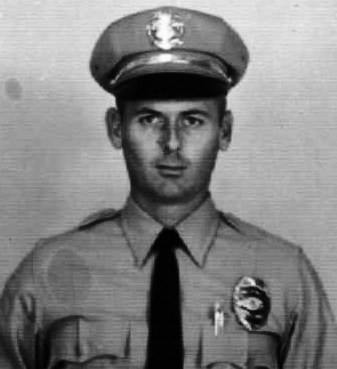 He was preceded in death by his oldest son, Tom, and is survived by his beloved wife Anne and his children Sally, Kathleen, Vicky, Nancy, Patti, Micheal and Kelly, 21 grandchildren, 19 great-grand-children, his sister Arlene and his beloved nieces who will miss him with all their hearts.
We will most remember him as a great outdoorsman, a fascinating story teller, a wonderful husband and father, and the life of the party. He truly had a gift for welcoming new friends and making them feel that they were a part of the Riggs family.

Services will be held on Thursday, October 23, 2008, at 4:00 p.m., at La Mesa-Erickson Anderson Chapel, 8390 Allison Avenue, La Mesa, CA 91941. In lieu of flowers, please make a donation to the charity of your choice.


SERGEANT CHARLES W. RIGGS

BADGE 907, ID 1805

SDPD 03/02/1962 - 1982

01/27/1931 - 10/16/2008