DETECTIVE CLIFFORD J. COLLINS

BADGE 619, ID 1191

SDPD 09/01/1954 - 03/07/1980

02/01/1929 - 09/20/2001

Clifford J. Collins, age 72, passed away on September 20, 2001. 

He was appointed as an officer with the San Diego Police Department on September 1, 1954, and retired on March 7, 1980. 

Mr. Collins is survived by his children, James C. Collins, Lieutenant, (SDPD) John Collins, Ginger Botha, Kathy Brown, twelve grandchildren and four great-grandchildren.
A viewing was held at the El Camino Memorial Park Chapel on September 24, 2001 at 5pm. A Rosary service followed at 6pm.

A memorial service was held September 25, 2001, at 2:00 p.m., at the El Camino Memorial Park Chapel, located 5600 Carroll Canyon Road San Diego California.

An interment ceremony immediately followed the memorial service at the police officers and firefighters lawn area.

Today, Detective Collins badge, number 619, is carried by his grandson, Sergeant Ted Collins.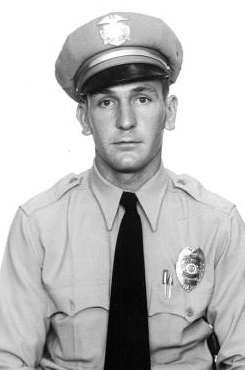 Information on this site is provided free of charge and done as a courtesy. Additional information may be available if research is conducted. Research is done at a cost of $25 per hour with no assurances of the outcome. For additional information please contact us.