Born Oct 16, 1926 in Channing, TX.

He was in the Army Air Corp for 2 years Stationed in Japan.

He joined the San Diego Police Department for two years moving on to the Highway patrol for 13 years.

He graduated from Hardin Simmons University with a BA.  After that he taught 5th grade in Banning, also in San Jacinto.

In 1969 he went to work for the Riverside County DA office and also the Blythe DA office.  He was a part time tanker driver for Ralph Sorkness.  He taught Police Science at the College of the Desert.  He was preceded by his wife Wanda Dellis in 2005.

He is survived by daughters, Cindy Hott of Fallbrook, CA, Bonnie Barnes of Yucaipa, CA, Teri Gillespie of Fallbrook, CA; son, Lyndon Dellis of Fallbrook; step-daughters, Darla Batten of North Carolina, Jan Newmeyer, April VanMeter, Shawnee St. John, all of Banning, CA and step-son, Neal Stephenson of 29 Palms; sisters, Clarice Reed of TX, and Charlene Ayers of San Diego, CA; his care givers, Jan and Michael Newmeyer of Banning; 17 grandchildren and 17 great grandchildren.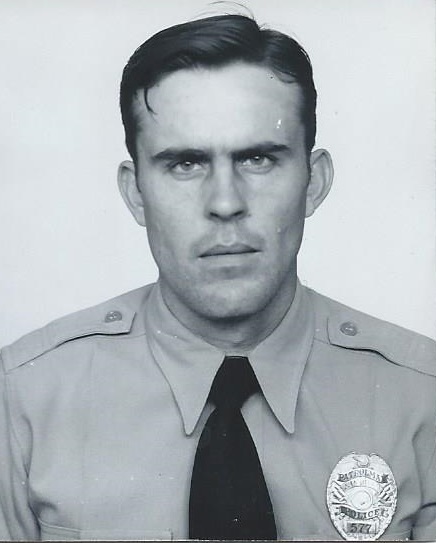 OFFICER CLIFTON DELLIS

BADGE 577

SDPD UNKNOWN - UNKNOWN

10/16/1926 - 2008