OFFICER CRAIG W. CHRISTIE

BADGE 634, ID 1175

SDPD 03/31/1972 - 07/15/1977

11/07/1949 - 04/10/2009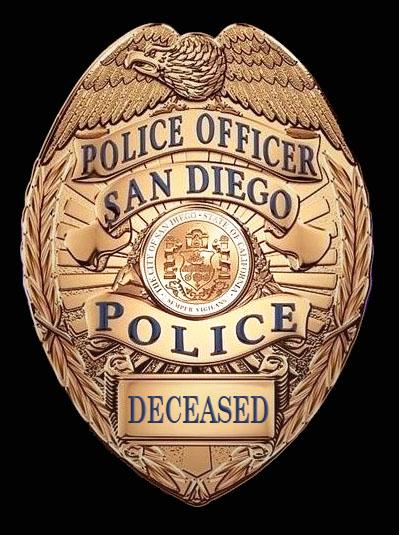 Craig Warren Christie, 59, of rural Bridger, passed away Friday evening, April 10, 2009 at his home with his son Justin by his side.

Craig was born on November 7, 1949 in Pensacola, Fla., a son of a career Navy man, Arthur LeRoy Christie, II and his beloved wife, Helen Patricia Romano Christie. T

The Navy moved the family to San Diego, Calif., where Craig attended school, obtaining degrees in Criminal Justice and Criminology. Craig enlisted in the U.S. Army where he served in the Airborne Division and as a Military Policeman.

He had a lengthy career in law enforcement, serving on the San Diego Police Department, the Carbon County Sheriff's Office, and the U.S. Marshall's Office. He completed his career by working as a private investigator.

Craig was a dedicated servant of the community and the State of Montana.

Survivors include two sons, Dennis Ray "Bumpers" Christie and Justin Warren Christie; one daughter, Marie Dawn Christie; four grandchildren, Colton Billy Christie, Hannah Dawn Shintaffer, Isaac Warren Christie, and Dylan Wyatt Christie; one brother, Arthur LeRoy Christie, III; one niece, Carrie Denise Christie; and many close friends that Craig held dear in his heart.


Information is provided as a courtesy. Additional information may be available if research is conducted. Research is done at a cost of $25 per hour with no assurances of the outcome. For additional information please contact us.