Retired Officer David Sorbie, age 56, passed away on Tuesday, January 30, 2001.  He was appointed as an officer with the San Diego Police Department on December 12, 1988, and retired on October 22, 1994.  SDPD was his 2nd career. He was previously served as a member of the New York City Police Department.

Retired Officer David Sorbie is survived by his wife, Kathleen H. Sorbie, who is a dispatcher in communications, his two daughters, Kathleen Wadsworth and Maryjane Sorbie-Goetschius, and son Andrew Sorbie a police officer who works Southeastern Patrol.

A viewing and memorial service was held February 1, 2001 at the Lakeside-Santee Funeral Chapel located 9840 Maine Avenue, Lakeside, California.  The memorial service began at 1900 Hours.

OFFICER DAVID SORBIE

ID 4468

SDPD 12/12/1988 - 10/22/1994

09/14/1944 - 01/30/2001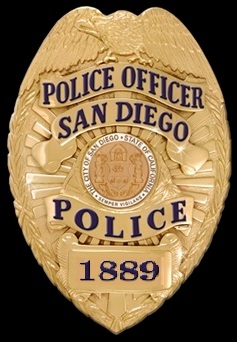 FATHER OF OFFICER ANDREW SORBIE