ASSISTANT CHIEF DAVID M. WORDEN

BADGE 50, 190 & 915, ID 2067

SDPD 07/05/1960 - 02/02/1998

01/27/1943 - 10/05/2014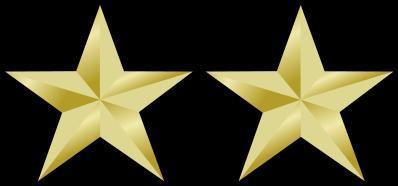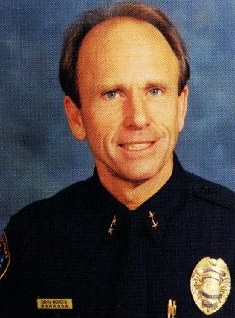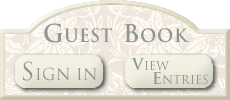 On Sunday, October 4, David M. Worden, retired Assistant Chief for San Diego Police

Dept., lost his two-and-a-half year battle with cancer. His service with SDPD began on July 5, 1960, as a Police Cadet, just two weeks after graduating high school, when he was 17 years old.  During his three years as a Cadet, he worked in almost every department. He entered the police academy on February 14, 1964, graduated, and was sworn in as an officer in May of that same year.

During his 37 and a half years of service, he continued to rise in rank, eventually being promoted to Assistant Chief in 1991. Along the way, and during his long tenure with the Department, he gained the respect and reputation as a man of extreme honesty, fairness and integrity.  After retiring from SDPD in 1998, he accepted a position as the Chief of Police for the San Diego Community College District; again, working to make enduring improvements that greatly benefited the department and the community of whom they served.
He ultimately retired from that position in July of 2006, once again leaving a lasting impression and legacy, "Serving with Integrity," which is still proudly displayed on the District's patrol vehicles.  He subsequently took a part-time position with the State Post Management Dept., instructing and helping to coordinate mandatory classes for officers being promoted to the rank of Lieutenant.  He continued until illness forced him to resign. His life meant something to many people, but none more than his loving family.

He is survived by his loving wife of 52 years, Anita.

He was a dedicated and loving Dad to his daughters Wendi (deceased), Tracey Worden, Libby Robertson (Les), and Allison DeBow (Evan).

He was a beloved Papa to grandchildren Danielle, Madison, Parker, Spencer and Avery, and great- granddaughter Aspen.

Dave will forever be remembered by all that knew and loved him as the best husband, Dad, Papa and friend that anyone could ask for. He will be loved, missed and his memory treasured forever.

Promoted to Sgt 05/14/1971

Promoted to Lt 01/18/1974

Promoted to Capt 03/02/1984

Promoted to Commander 10/03/1988

Promoted to Assistant Chief of Police 08/15/1991



Basic information is provided as a courtesy and is obtained from a variety of sources including public data, museum files and or other mediums.  While the San Diego Police Historical Association strives for accuracy, there can be issues beyond our control which renders us unable to attest to the veracity of what is presented. More specific information may be available if research is conducted.  Research is done at a cost of $50 per hour with no assurances of the outcome.  For additional information please contact us.