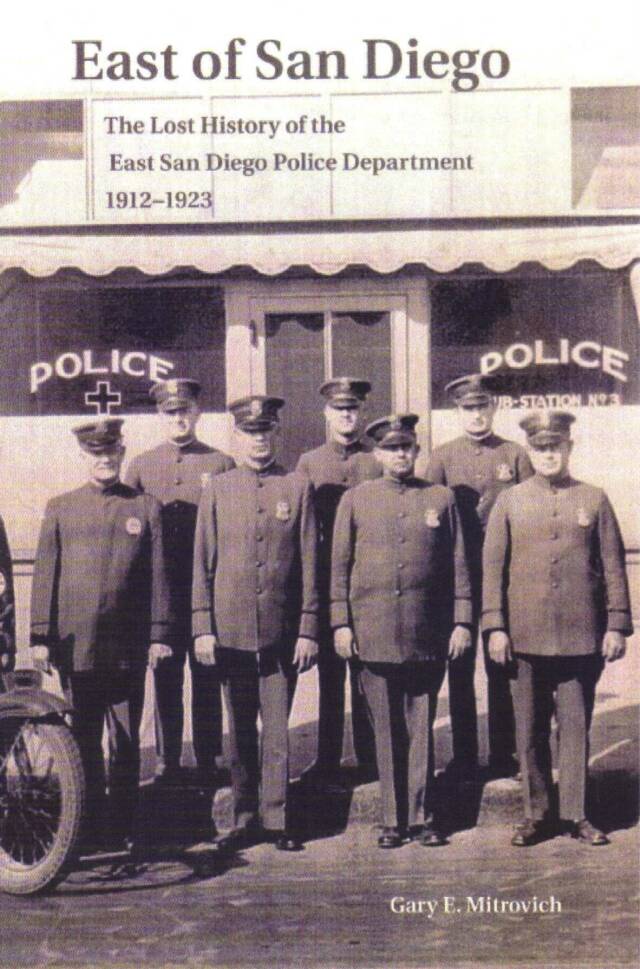 Officially founded on November 7, 1912, the city of East San Diego was, at the time, the second largest city in the county.

The borders were Boundary Street on the west, roughly El Cajon Blvd to the north, the Chollas Valley to the south and 54th street to the east. 

Law enforcement was provided by a City Marshal – the first being Chief C.W. Justice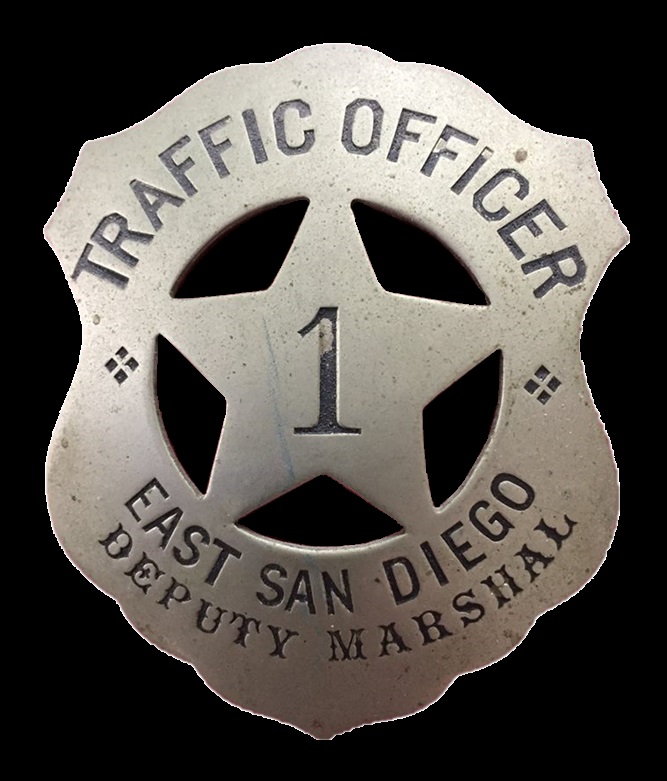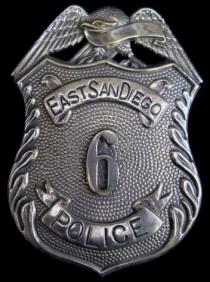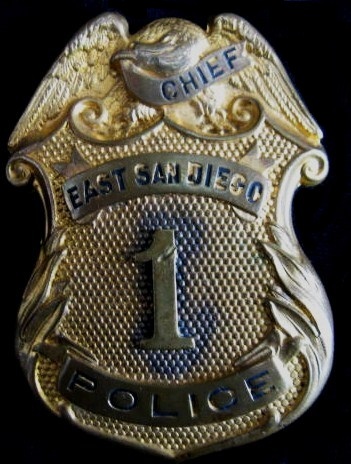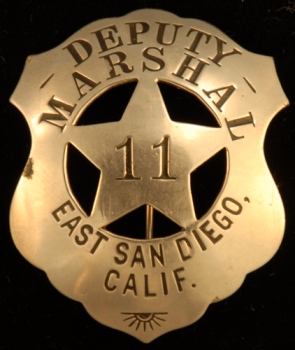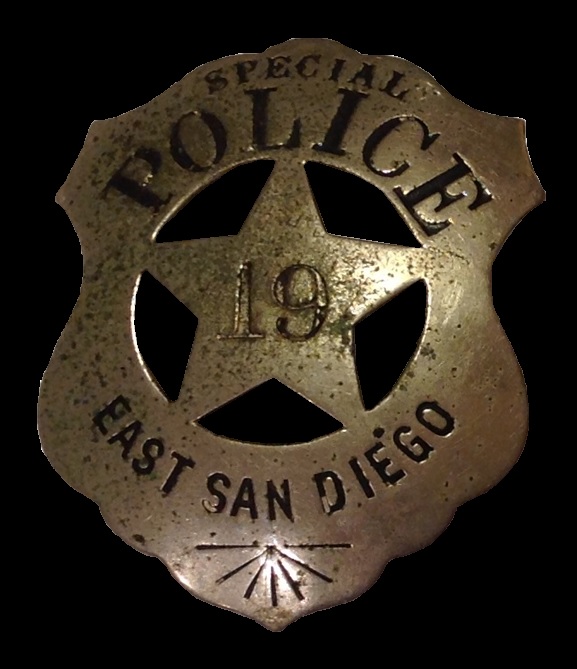 Chief Nathaniel McHorny

1922-1923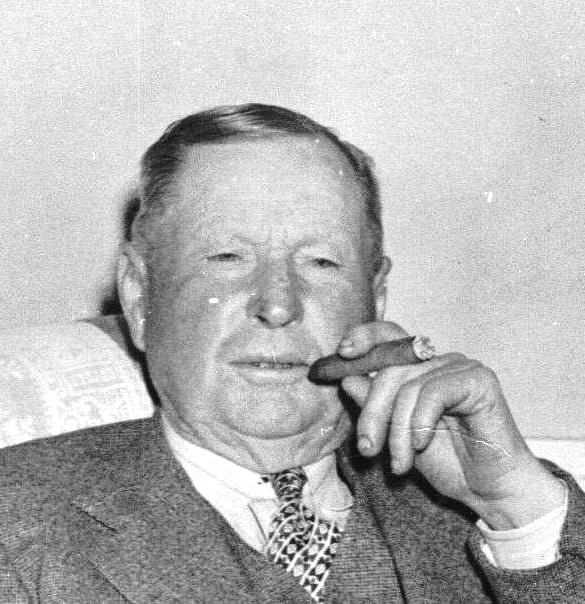 A lack of tax base and water, along with a strong political movement to disband, ultimately lead to the city being absorbed by the city of San Diego in 1923.

Former SD Police Museum Vice President Gary E.  Mitrovich chronicled the city and its police agency in his book

"East of San Diego, the Lost History of the East San Diego Police Department."