Although this tried their Faith in God, they turned to their religion even more to get them through.

For the next several years, they lived in Arkansas, South Carolina and California, finally dividing their time between Lancaster, South Carolina and Lakeside, California.

Unfortunately, cancer would once again rear its ugly head in their lives.  In 1996, they lost their grandson, Michael Jr. to cancer.

As the driving across country between South Carolina and California, became more difficult, in 2003 they finally settled into Monte Vista Lodge retirement home in Lemon Grove, where Dolly continues to reside.

Bert's health began to rapidly decline at the end of October and he spent a month in Grossmont Hospital, before moving to Country Hills Health Center in El Cajon.  Bert peacefully passed away at noon on December 1st.

Bert leaves behind his wife Dolly; sons Allen, and his wife Hope, and Michael, step-sons Michael, and his wife Marsha, and Greg; sisters Zula and Edna; twelve grandchildren, and seventeen great-grandchildren. He is now at peace with his Lord.

DETECTIVE ELBERT L. BAILEY

BADGE 385

SDPD 10/01/1944 - 10/24/1969

01/03/1917 - 12/01/2004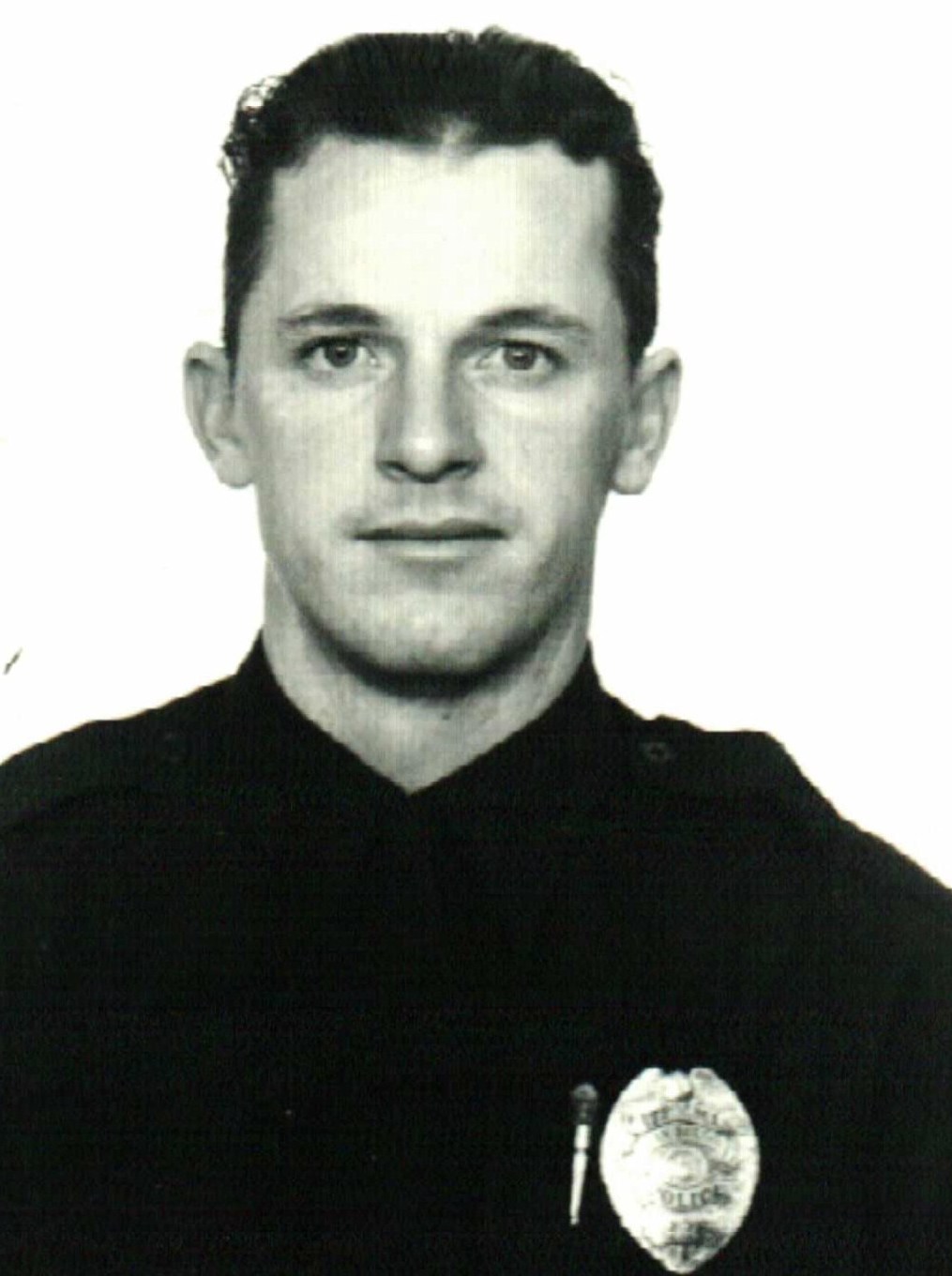 San Diego Union-Tribune, The (CA) - December 5, 2004

Deceased Name: BAILEY, ELBERT L. "BERT" 

Bert was called home to be with his Lord on December 1, 2004.

Bert was born January 3, 1917, in Bolivar, MO, the youngest of seven children.  His father died just weeks before he was born.

His mom packed up his brothers, Richard, Raymond and Clifford and his sisters, Zula, Catherine and Edna, and came to National City, Ca., in the 1920s.

In 1939 he married Audrey Neumeister and they had four children, Allen, Linda Gayle, Michael and Christine.  Unfortunately, Linda Gayle died at birth.

Bert joined the San Diego Police Department in 1944 and within three years was promoted to Detective in the newly formed Juvenile Division.

He so much enjoyed working with kids, he remained in the Juvenile Division until his retirement in 1969 after 25 years of service.  He and Audrey divorced in 1969, and in 1970 he married Dolly Tucker.

He became a step-father to three adult children, Michael, Susan, and Greg.  He and Dolly traveled throughout the U.S. for several years, until in the mid-70s, they both lost their daughters to the ravages of cancer within one year; first Susan then Christine.