Services for Erma F. Johns-Bauer, 79, of Golden Hill, will be at 10 a.m. tomorrow in Greenwood Mortuary. Entombment will be in Greenwood Mausoleum. She died Sunday in a hospital.

Mrs. Johns-Bauer, a 64-year county resident and 1923 graduate of San Diego High School, was born in Pennsylvania and retired in 1965 after 33 years as a San Diego Police Department telephone operator.

She was a member of the Burlingame Women's Club, the Wednesday Writing Club, Tau Beta Chi sorority, the San Diego Zoological Society, the Scottish Terrier Club and the Silver Bay Kennel Club.

TELEPHONE OPERATOR ERMA F. JOHNS - BAUER 

BADGE 232

SDPD 08/15/1932 - 10/01/1965

02/11/1905 - 12/06/1984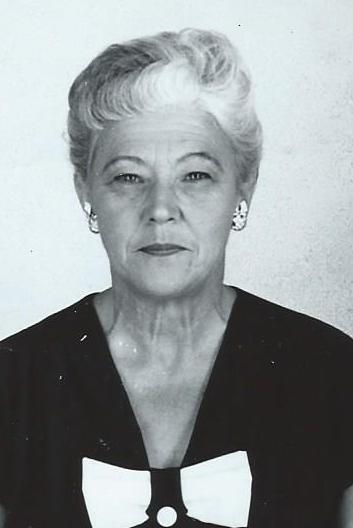 Information is provided as a courtesy. Additional information may be available if research is conducted. Research is done at a cost of $25 per hour with no assurances of the outcome. For additional information please contact us.