FIRST OFFICERS OF THE SDPD

1889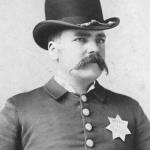 PATROLMAN

WILLIAM PENN SMITH

JUNE 1, 1889

PATROLMAN

CHARLES EVERITT

JUNE 1, 1889

PATROLMAN

CHARLES FINCH

JUNE 1, 1889

PATROLMAN

DAVID GATES

JUNE 1, 1889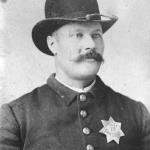 PATROLMAN

A.M. COATS #13

JUNE 1, 1889

ASSISTANT CHIEF OF POLICE

LARRY P. BARTON #13

JUNE 3, 1889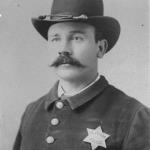 PATROLMAN

GEORGE F. DOW

JUNE 1, 1889

CHIEF OF POLICE

JOSEPH A. COYNE #2

MAY 16, 1889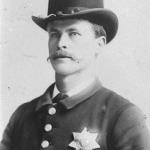 PATROLMAN

WILLIAM CONNORS #6

JUNE 1, 1889

By the start of 1889 there was a need for a completely new police force. Thanks to politics, San Diego residents simply had no confidence in the marshals when came to protecting the town.

The answer would come in the form of the "Freeholders Charter."  This time city government would be set up with a municipal police department, with officers first and foremost job fighting crime.  The town lawmen were now officially police officers. The job of collecting taxes, rounding up stray animals and building bridges would forever become the duties of someone else. 

In addition to the creation of the police department, the charter expanded the city from 12 to 76 square miles and restructured the police commission to five members who would make appointments of new officers based on merit and had the power to discipline and fire them.  The board provided a stabilizing factor allowing officers the comfort of knowing no longer would political influence be allowed to control the way they did their jobs. The commission would also have the responsibility of selecting the chief of police and reconfirming his appointment every two years. 

Patterned after the state form of government, the new charter now set the structure of the city as a two-house legislative system with a nine-member Board of Aldermen and an eighteen-member of House of Delegates.  Another blow to the old style of appointments, was giving the mayor only a veto power without the ability to make recommendations.

The first act of the new police commission was the hiring of a chief. They chose Joseph Coyne. Coyne's hiring as chief was on May 14, 1889, officially making him the first member of the SDPD.  As chief his first official act would be to sit in on the hiring of the men who would become the new police force. Even though budgetary issues would only allow 12 men to be hired as San Diego police officers, more than 100 outsiders, and all the soon to be former deputy marshals, applied for the jobs.  The competition was fierce.

Officially, political affiliation made little difference in getting hired, however out of the 12 officers hired, 8 were Republicans and 4 were Democrats.  As with the lawmen previous, these new officers had no formal training.

As the hands on manager of a small department, Coyne was able to monitor first hand the work his officers were doing.  His only real trouble came when he attended a council meeting and became involved in a fistfight with a citizen who stood up and criticized the police department.

THE FIRST OFFICERS OF THE SDPD

SDPD'S FIRST BADGE - 

THE SEVEN POINT STAR. 

ONLY 3 ARE KNOWN TO STILL EXIST. 

PATROLMAN

WALTER STARBIRD

JUNE 1, 1889

PATROLMAN

JACOB BRENNING #4

JUNE 1, 1889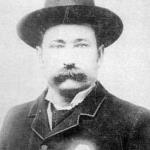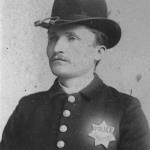 PATROLMAN

BARTHOLOMEW MORIORITY

JUNE 1, 1889

PATROLMAN

THOMAS W. BROADNAX #5

JUNE 1, 1889