OFFICER FRED PYLE Jr.

BADGE 273

SDPD 05/22/1935 - 09/09/1936

12/31/1909 - 06/01/2006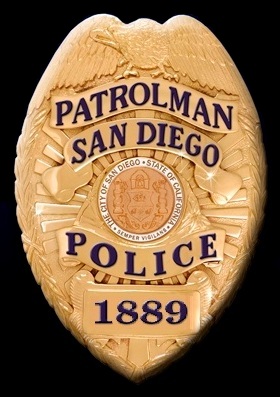 Fred Dale Pyle Jr., 96, of San Diego died June 1. A former San Diego police officer, he was born in Wyoming and was a district supervisor with the San Diego Park & Recreation Department.

He was a member of East San Diego Kiwanis and the San Diego Model Railroad Club.

Survivors include his eight grandchildren; and two great-grandchildren.