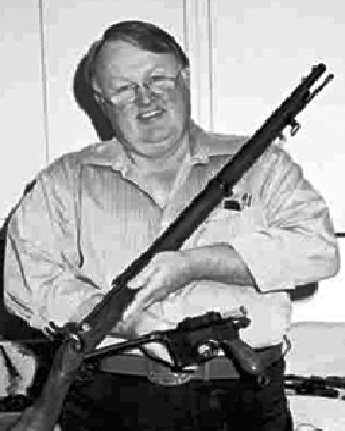 CRIMINALIST EUGENE WOLBERG

BADGE #101, ID #8131

SDPD 10/27/1980 - 05/26/2000

1947 - 05/26/2000


Criminalist Eugene Wolberg, passed away unexpectedly at home on May 26, 2000.  Eugene had been with the department for twenty years working specifically in the firearms lab.  He is survived by his wife Rena, sons, Jonathan and Christopher, parents Joseph and Mildred Wolberg as well as brother Jerry and sister Donna.

A viewing was scheduled for Thursday, June 1, 2000, at Eternal Hills Mortuary, 1999 El Camino Real, Oceanside, California 92054 between 4:00 P.M. and 8:00 P.M. 

A memorial service was be held on Friday, June 2, 2000, at Horizon Christian Fellowship, 5331 Mt. Alifan, San Diego, California 92111, at 1:00 P.M.