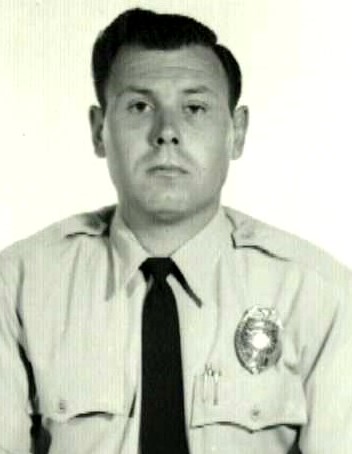 DETECTIVE GEORGE W. HAMMON

BADGE 569, ID 1403

  SDPD 07/09/1965 - 1985

1932 - 05/28/1993

Information is provided as a courtesy. Additional information may be available if research is conducted. Research is done at a cost of $25 per hour with no assurances of the outcome. For additional information please contact us.

San Diego Union-Tribune, The (CA) - May 28, 1993

George Wesley Hammon, a former San Diego police officer nicknamed "Mr. Forgery," because of his expertise in the San Diego Police Department's forgery unit, died Tuesday in his home of pancreatic cancer.  He was 61 and lived in El Cajon.

Mr. Hammon was born in St. Louis, Mo., and came to San Diego as a teen-ager.  After graduating from Hoover High School, he began working as an engineer at Edwards Air Force Base for the Convair Division of General Dynamics Corp. Later, he worked as an engineer for Solar Turbines Inc.

In 1965, Mr. Hammon joined the San Diego Police Department.  His last assignment was in the forgery detail before his retirement in 1985.

"He was considered an institution in our forgery unit," police spokesman Bill Robinson said yesterday. "He was a recognized expert throughout the state."

During much of his career, Mr. Hammon worked toward a bachelor's degree at San Diego State University.  Two of his children graduated from college before he finally earned his degree in the mid-1970s. Mr. Hammon was an avid ham radio operator.  When two major earthquakes rocked Mexico City in 1985, Mr. Hammon spent four days on his radio helping San Diegans check on the welfare of their loved ones.  More than 7,000 people are believed to have died in the quakes.

Mr. Hammon was a member of the S.W. Hackett Masonic Lodge 574 and the Santee Elks Lodge 2698.

He is survived by his wife of 27 years, Jeanne D. Hammon; three daughters, Susan Lund Frank of Connecticut, Lora Hammon of San Diego and Leslie Hammon of San Diego; a son, Steven Lund of Redding; and eight grandchildren.