OFFICER GEORGE F. WHITLOCK

BADGE 767, ID 2041

SDPD 08/12/1966 - 07/21/1975

05/01/1941 - 03/08/2013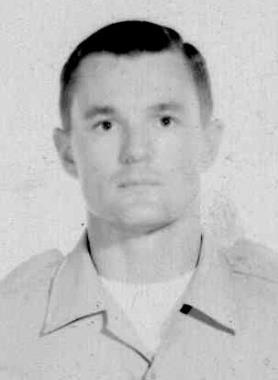 George F. Whitlock, passed away March 8, 2013 at Cooks Hill Manor after a lengthy illness. Born May 1, 1941 in Norwich, Conn., George grew up and attended schools in Lakeside, Calif. He was a 1959 graduate of Grossmont High School, La Mesa, Calif. After high school, George spent four years in the U.S. Air Force. Prior to moving to the state of Washington he was a patrol officer with the San Diego Police Department.

He is survived by daughters, Leanna and Nicole, two grandchildren, two brothers, one sister, four nephews and many friends. The unconditional friendship of lifelong friends, Bob Isom and Larry Pippinger will be forever appreciated. The special friendship and great compassion given by Dale and Sue Hatwan is an immeasurable blessing.

The family would like to thank all the doctors and nursing staff and Providence Centralia Hospital, Providence Hospice staff, the staff of Liberty Country Place and the staff of Cooks Hill Manor. The excellent care and compassion given will be not be forgotten.


Information is provided as a courtesy. Additional information may be available if research is conducted. Research is done at a cost of $25 per hour with no assurances of the outcome. For additional information please contact us.