DETECTIVE SERGEANT GLENN A. LEBUS

BADGE 160 & 448, ID 1556

SDPD 07/28/1947 - 1977

01/28/1918 - 06/12/1985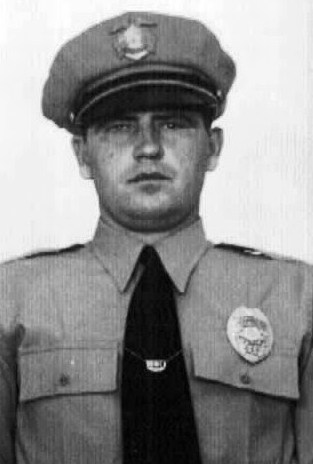 Retired Detective Sergeant Glenn A. Lebus, 67, of Ocean Beach, died Wednesday in a hospital.

Cremation was planned by Goodbody Boulevard Mortuary, with private scattering of ashes. No services were planned.

Mr. Lebus was a native of North Dakota and lived in the county 35 years.

He served 30 years with the San Diego Police Department, retiring as a detective sergeant, and was a member of the San Diego Police Officers Association and Masonic Lodge 620 in Point Loma.

Survivors include a daughter, Ann Schmidt of La Mesa; two brothers, Ralph, of Hawaii, and Harold, of Washington state; and two sisters, Frances Larson and Pearl Hagen, both of San Diego.


Information is provided as a courtesy. Additional information may be available if research is conducted. Research is done at a cost of $25 per hour with no assurances of the outcome. For additional information please contact us.