Military graveside services for Harold R. Munden, 86, of Encanto will be at 11 a.m. Friday in Fort Rosecrans National Cemetery. Cremation was planned by the Telophase Society. He died Saturday in a hospital.

Mr. Munden, a native of Oskaloosa, Iowa, was a county resident for 43 years and worked for the San Diego Police Department and the General Dynamics security department.

He served in the Marine Corps during World War I and was a member of the World War I Veterans' Barracks 240, American Legion Post 461, the Past Commanders Club of the American Legion, the Veteran Firemen and Police Association and Eagles Aerie 244.

Survivors include his wife, Frances; a stepson, Hugh Lantz of Sparks, Nev.; three grandchildren and a great-granddaughter.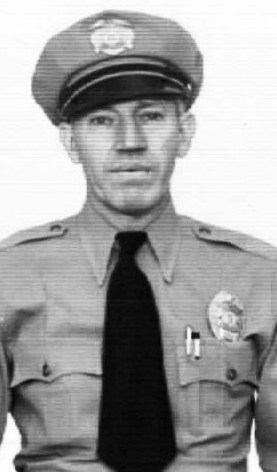 OFFICER HAROLD MUNDEN

BADGE 101

SDPD 02/18/1929 - 01/18/1950

06/30/1899 - 08/03/1985