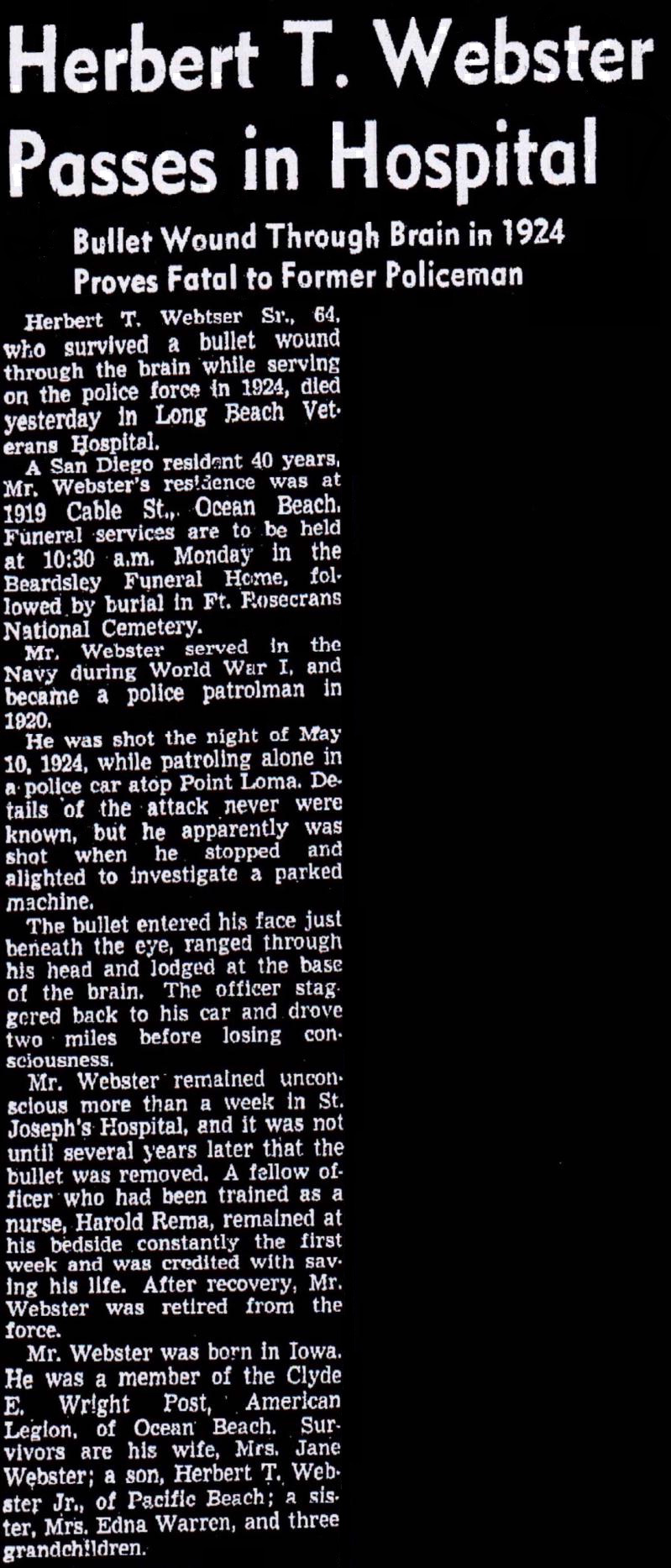 OFFICER HERBERT WEBSTER

BADGE 22

SDPD 09/01/1915 - 11/01/1924

08/20/1886 - 01/24/1951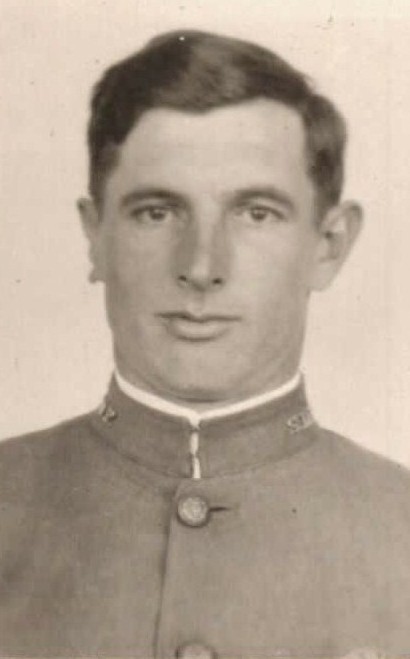 * Research has revealed Officer Webster suffered immeasurably after his shooting including the loss of a leg related to his traumatic brain injury.  His life was  undoubtedly shortened by the shooting.

The case has never been solved. It is one of only two murders of a San Diego police officer that officially remains unsolved. The other case is the ambush slaying of Detective Charles R. Harris in Balboa Park on April 3, 1927.
Ironically, both Officer Webster and Detective were assigned badge number 22.