If Arthur Hill had law enforcement in his blood because his father Ben had served as San Diego County Sheriff from 1893-1894, someone apparently forgot to tell him.  Hill took his first job as an actor in a traveling show. After several years of touring the country, he made a small fortune as miner in Alaska.
With money he saved from Alaska, Hill headed to Phoenix and spent several years working on the railroads. He returned to California for another acting job and while in the theatre he met O'Rilla Barbee. The two instantly hit it off and were married shortly thereafter. The marriage didn't last long -  O'Rilla became ill and suffered an early death.

In San Diego in 1914, Hill met Lieutenant Glenn Treleavan who talked him into joining the police department. Hill was initially hired as a clerk on July 24, 1914, but within nine years he found himself a captain and married to Matron Ida Griffin.
In 1929 Hill was approached by Mayor Harry Clark and asked if he would consider taking the job as chief.
Despite being 55 years old and closing in on retirement, he agreed and on May 13th he officially took office.

He quickly discovered there would be no time for a honeymoon. Within a week of his appointment the new chief was put in charge of the largest manhunt in the history of San Diego - the Aqua Caliente robbery, a brutal double murder and robbery with an eighty thousand dollar loss. Detectives from the robbery and homicide units eventually caught the men and they were both sentenced to life in prison. 
The robbers capture made Hill look good but he was embarrassed the next year when the Union reported he had become caught between the law and the City Council.

In the summer of 1929 a veterans convention came to town and many of the conventioneers were openly consuming alcohol. When vice officers raided the speakeasy, they confiscated more than $17,000 worth of liquor. The veterans group complained to the council who in turn attacked Hill for enforcing the law.

Hill would spend the remainder of his term fighting off influences from City Hall as he guided the department. Since political leaders of that era were notorious for holding grudges, as the election of April 1931 approached there was talk from the Mayors office the chief would not be reappointed. Hill didn't wait for the inevitable. He submitted his resignation before he could be fired.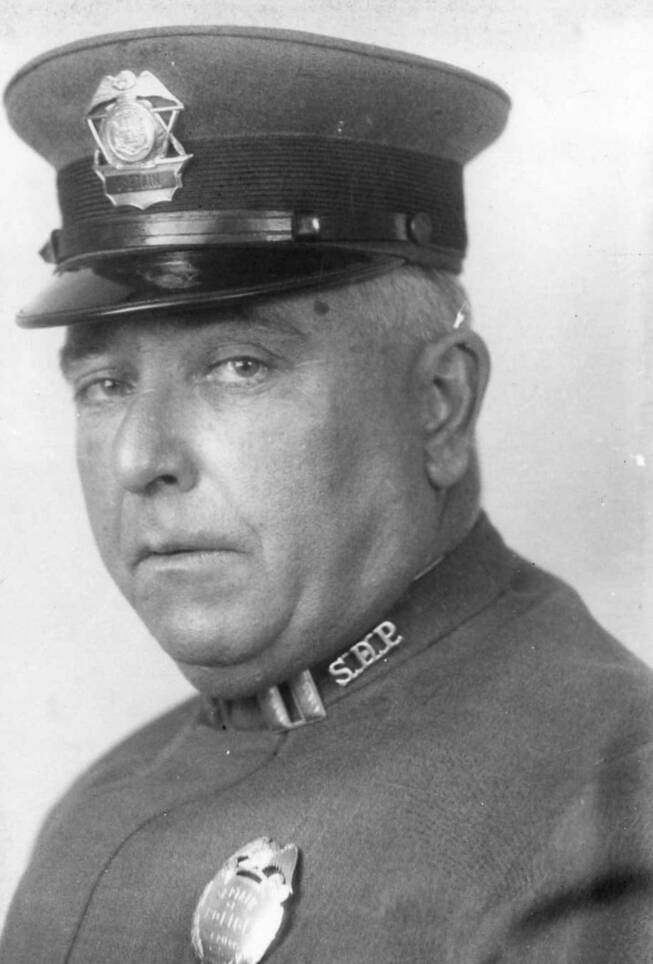 CHIEF ARTHUR R. HILL

SDPD 07/24/1914 - 1936

SDPD CHIEF 05/13/1929 - 05/03/1931

07/08/1874 - 04/26/1960




Basic information is provided as a courtesy and is obtained from a variety of sources including public data, museum files and or other mediums.  While the San Diego Police Historical Association strives for accuracy, there can be issues beyond our control which renders us unable to attest to the veracity of what is presented. More specific information may be available if research is conducted.  Research is done at a cost of $50 per hour with no assurances of the outcome.  For additional information please contact us.