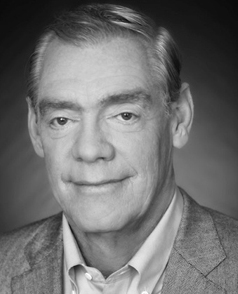 JOHN R. "JACK" Mc GRORY

COMMISSIONER I

Commissioner Mc Grory began his second career with Price Entities in 

September 1997.  He is currently CEO of La Jolla MJ Management, LLC, a real estate investment company.

He served as City Manager of the City of San Diego from March 1991 through August 1997. In total he worked for the City of San Diego for twenty-three years.  

He assumed the position of President and Chief Executive Officer of Price Enterprises, Inc. on September 2, 1997. He oversaw the sale of that company in November 1999.

From 1999 to 2000 he was Chief Operating Officer of the San Diego Padres and President of the subsidiary responsible for building Petco Park and the adjacent commercial development.  He remains a Director of the Ballclub.

From 2003-2004 he served as Chairman and Chief Executive Officer of Price Legacy Corporation, a real estate investment trust specializing in the acquisition and management of retail power centers.

Commissioner Mc Grory  was Manager of The Price Group from 2001–2009.  The Group was a co-investor with CALPERS in more than $1 billion in residential development and was a co-investor in Trans West Housing which built approximately 2,000 houses in the Coachella Valley and North San Diego County.  He was also a Director and Executive Vice President of PriceSmart, Inc.,  from 2001 until 2009. 

Commissioner Mc Grory also served as President of the La Jolla High School Facilities Expansion Foundation and UCSD Board of Overseers and is presently serving on the USS Midway Museum Board of Directors,YMCA Board of Directors, Campanile Foundation Board, SDSU, the Mainly Mozart Board of Directors and the Board of Visitors, USD Law School.  He's currently a lecturer in the School of Public Affairs, College of Professional Studies and Fine Arts at San Diego State University and serves as a Lecturer in the Urban Studies and Planning Program at the University of California, San Diego.

Commissioner Mc Grory graduated from Colgate University with a Bachelor of Arts Degree and received his Master's Degree in Public Administration from San Diego State University.  He earned his Law Degree from the University of San Diego and is a member of the State Bar of California.

Commissioner Mc Grory served as a United States Marine Corps Lieutenant from 1971 to 1974 and served as a Rifle Platoon Commander. 

He has five children.