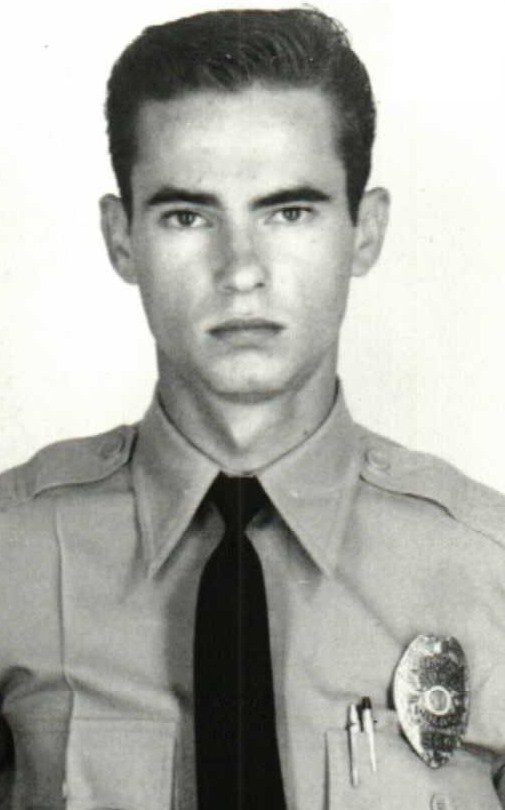 TRUITT, JAMES DARRELL Feb. 21, 1934 to June 19, 2004 Jim Truitt, 70, died on Saturday, June 19, 2004.

Jim was born in Long Beach, CA and served in the U.S. Army & the Utah National Guard.

He then served as a San Diego Police Officer for 7 years and a California Highway Patrol Officer for 3 years.

He operated his printing business for the past 23 years.

He enjoyed sailing in the ocean, camping, ham radio and spending time with his dogs.

He was a good listener with a tremendous amount of wisdom and a great sense of humor. We always enjoyed listening to the stories of his incredible and adventurous life.

Survivors include his son Jim Truitt and wife Rochelle, his son Brent Truitt, his daughter Traci Yochum and husband Gene, his stepdaughter Tammy Chesser, 10 grand-children and 7 great-grandchildren.

Jim was truly an angel on earth and will deeply be missed but will always be in our hearts. We will always love you!

OFFICER JAMES D. TRUITT

BADGE 259

SDPD 07/06/1959 - 05/01/1966

02/21/1934 - 06/19/2004