OFFICER JERRY MARTIN

BADGE 405

SDPD 10/30/1964 - 10/02/1969

02/12/1943 - 09/22/2003

Deceased Name: Jerry Martin, 61 U.S. Customs and Border assistant director

After more than 30 years as a border security official, Jerry Martin was ready to retire. Next Tuesday was to be his last day with the U.S. Bureau of Customs and Border Protection, a day his grandchildren looked forward to as much as he did.

"He was making fishing poles for them," said Scott Huth, a son-in-law. "He was the kind of person who gave to everybody -- his family, at his church and at work."

Mr. Martin died Tuesday after suffering a heart attack at his home in El Cajon. He was 61.

"Jerry spent his career keeping dangerous drugs out of the country," said Vince Bond, a longtime colleague.

At the time of his death, Mr. Martin was serving as his agency's assistant director of field operations. For 10 years, he had been port director for the U.S. Customs Service in San Ysidro, the largest land border port in the nation.

In March, U.S. Customs became part of the U.S. Bureau of Customs and Border Protection, Department of Homeland Security.

Managing a work force of more than 400 as port director, he was instrumental in the daily processing of approximately 50,000 automobiles, 350 buses and 35,000 pedestrians.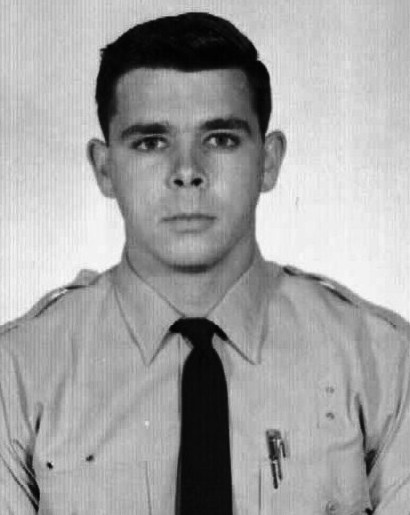 His efforts resulted in several honors during his career, including a cash award Sept. 3 for superior performance.

In March 1988, Mr. Martin was instrumental in the U.S. Customs Service's seizure of 475 pounds of cocaine at the San Ysidro Port of Entry, the largest amount taken up to that time at that site. The cocaine had an estimated street value of $30 million.

The seizure led to the arrest of Alicia Gamboa Segura, a Mexican citizen living in San Diego who was identified as the ringleader of an organization suspected of shipping 900 pounds of cocaine into San Diego.

In November 2001, Mr. Martin became the Customs Service's contraband-enforcement coordinator, a post he held until his promotion in July to assistant director of operations. Last year, he was instrumental in coordinating U.S. Customs efforts to provide security for the Super Bowl at Qualcomm Stadium.

Mr. Martin's civilian law enforcement career began with the San Diego Police Department, in which he served for five years. In 1970, after a year with the county Sheriff's Department, he became a U.S. Customs agent.

Mr. Martin was born in Jayton, Texas. After graduating from Crawford High School in 1959, he served two years in the Army's military police. He attended military police academy in Augusta, Ga.

During his civilian law enforcement career, he attended Grossmont College and graduated from the U.S. Customs Inspector Academy at Hofstra University in New York and the U.S. Customs Leadership Academy at the Kennedy Institute in Washington, D.C.

He enjoyed fishing with his 10 grandchildren, ages 4 to 19. "Keeping the family together was very important to him," Huth said.

If he had a favorite hobby, it may have been storytelling. "He had a story for every occasion," Huth said.

Mr. Martin had been a deacon at Grace Baptist Church in El Cajon, which he attended for 44 years. In January, he began attending Shadow Mountain Community Church.

Survivors include his wife of 42 years, Nancy; daughters, Cynthia Lee Huth and Christy Michelle Morgan, both of El Cajon; sons, James Brent Martin of Menifee and Jerry Brian Martin of El Cajon; mother, Maurine S. Martin of Mena, Ark.; sisters, Gail Chaffin of Mena, Ark., and Joan Scott of Cove, Ark; and 10 grandchildren.