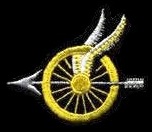 LEE III, JAMES STEWART Jimmy Lee, 61, died on Wednesday, June 25, 2008, after a long illness.

Jimmy was born December 1, 1946 in Glen Ridge, New Jersey.

He joined the U.S. Coast Guard in 1965.  The following year he married his high school sweetheart, Dee.

They were transferred to San Diego in 1967 and fell in love with the area.

Jimmy joined the San Diego Police Department July 11, 1969 and retired after a 30 year career on July 11, 1999 as a Motor Sergeant.  He loved his job, especially his many years on the motorcycle squad, where he was known for his dedication to the letter of the law.

Jimmy is survived by his loving wife of 41 years, Dee; daughter, Tracy; son, James IV; grandson, Raymond; and sister, Ruth Ann. Jimmy fought a courageous battle with dignity and humor.  His spirits were lifted by the daily e-mails he received from former co-workers, friends, and relatives. His family wishes to thank you all for brightening his days. Honoring Jimmy's request, there will be no services.


SERGEANT JAMES S. "JIMMY" LEE III

BADGE 487, ID 1557

SDPD 07/11/1969 - 07/11/1999

12/01/1946 - 06/25/2008


Information provided as a courtesy. Additional information may be available if research is conducted. Research is done at a cost of $25 per hour with no assurances of the outcome. For additional information please contact us.