OFFICER JOHN ALBERT JOHNSON

SDPD 07/01/1941 - 10/17/1947

11/17/1915 - 06/18/2001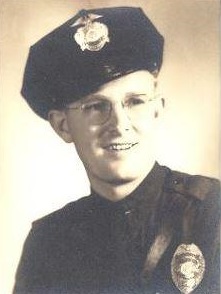 John Albert Johnson, 85, of Yreka died June 18. He was born in San Diego and was a builder and general contractor. He was a member of the Church of Jesus Christ of Latter-day Saints.

Survivors include his wife, Betty Johnson of Yreka; daughters, Yvonne Underwood of Montague and Nancy Nelson of El Cajon; son, Clinton Johnson of Yreka; brother, Paul Johnson of Draper, Utah; nine grandchildren; and 10 great-grandchildren.


Information is provided as a courtesy. Additional information may be available if research is conducted. Research is done at a cost of $25 per hour with no assurances of the outcome. For additional information please contact us.