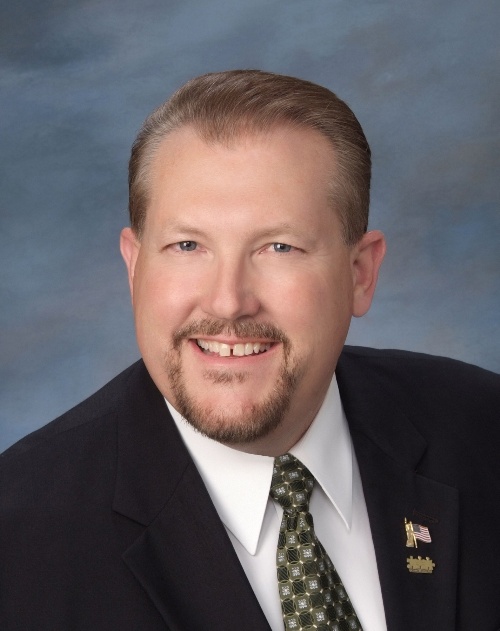 JOHN W. MINTO

VICE PRESIDENT

1997-2000


John W. Minto is a founding member of the San Diego Police Historical Association and served as Vice President from 1997 until his retirement in 2000.  As a founder he is afforded a lifetime membership in the San Diego Police Historical Association.

A former member of the San Diego Police Offficers Association Board of Directors, John has lived in Santee since 1992 and was elected to the Santee City Council in November 2002. 

John honorably seved the San Diego Police  from 1980 until his 2009 retirement.

As a council member, John is active in the community serving on the Santee Park and Recreation Committee (SPARC) and as a member of his homeowners association.

In a bit of historical trivia, John's wife Laura, is the grandaughter of SDPD's first chief, Joseph A. Coyne.
As a council member John represents the City on the League of California Cities, East San Diego County Gang Task Force Commitee, the Community Oriented Policing Committee and as an alternate member on five City boards and commissions.

John is a member of the Santee Kiwanis Club, Santee Toastmasters Club, San Diego Historical Society, San Diego Zoological Society and a member of the Board of Directors of the San Diego Law Enforcement Memorial Foundation.

John welcomes comments from the Santee community. If you have an issue that needs to be addressed, let John know.