DETECTIVE JOHN L. WARREN

BADGE 649, ID 2023

SDPD 07/07/1967 - 01/01/1993

01/12/1941 - 03/22/2017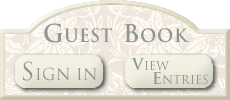 John L. Warren passed away on March 22, 2017.  John, a native San Diegan, was born on December 1, 1941, six days before Pearl Harbor.  He graduated from La Jolla High School in 1959 and graduated from SDSU with his BS in criminal justice in 1974.  He proudly served 3 years in the Army as an MP in Korea and Texas.  His military experience prepared for his 25 years of service on the San Diego Police Department.  While serving as a police officer he drove an ambulance, worked in traffic keeping the streets safe from those under the influence and investigating hit and run accidents.  He ended his career as a detective in forgery.

John loved being a public servant and took pride helping others.  From his youth his mother called him "Crusader Rabbit." A major hobby for John was shopping at Koby's Swap Meet looking for treasures to surprise others. Giving was second nature for John.

John is survived by his wife, Katie of 48 years, their two sons James, Edward (Jennifer) and their children Catherine and John, his sister Sharlee McLeod, his niece Erin McLeod and her children, Alexander and Rihana, his cousins Susanne (Gary) Dianne (Bill) and their families, three brothers in law and their families.  John will be missed by his family and friends for his kindness, generosity, knowledge and especially his witness.