ANDERSON, LLOYD F. Lloyd F. Anderson, long time resident dies at 90. Lloyd Anderson, long time, and multi-talented resident died peacefully Monday, January 5, 2004, going home to be with the Lord.

Born in Salt Lake City, Utah November 16, 1913, Lloyd moved with his family at about age 12 to San Diego and has been a resident ever since.

After graduating from Hoover High school, Mr. Anderson became a tuna fisherman.

But upon marrying his beloved wife, Dorothy Louise Oliver in 1935, the long separations changed his mind about life on the sea, though he never gave up his love of fishing. He and his wife, Dorothy, moved to Cherry Creek, Nevada with two long time friends where the two husbands tried their hand at silver mining for a short period of time. Back in San Diego, Lloyd did sheet metal work for University Heating & Air Conditioning Co., now known as University Mechanical.

He worked at this while pursuing a position on the San Diego Police Department. He spent about 9 years on the department, primarily as a plain-clothes investigator for hit-and-run accidents.

Mr. Anderson's stint with University Heating eventually led him back to the company where, after taking courses in mechanical engineering, he became a partner, and eventually President of that company. He worked there until his retirement in 1964.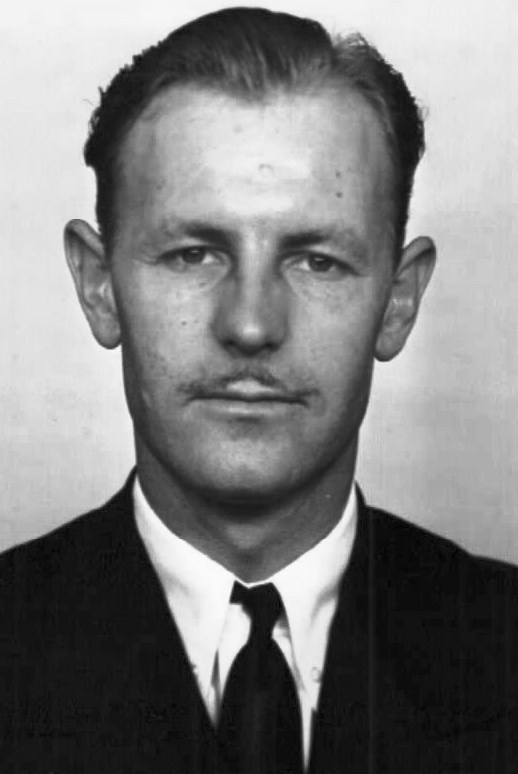 An avid Christian and student of the Bible, Mr. Anderson was a lay minister for many years, preaching at a three-room school house in Jamul, California when all that area was ranch lands. Having learned from his father, a fine cabinet maker, Lloyd himself became a master craftsman at wood working, creating and designing furniture for family members and friends alike. But sport fishing was one of his first loves, leading him to eventually build two boats that he and his wife and sister and brother-in-law used for many trips to the Colorado River.

He lost his beautiful Dorothy to cancer in 1976.

In 1981, Lloyd married his wife, Phyllis Thorson, bringing him, once again, a loving marriage.

Lloyd is survived by his loving and caring wife, Phyllis Thorson Anderson and his daughter, Sharon Anderson Ritchey and son-in-law, Don Ritchey of Danville, Calif. His younger daughter, Carol Anderson Atnip Warwick, predeceased him on October 28, 2000. In addition, Lloyd leaves step-daughter Kathy Kurial of Vancouver, Canada; a step-son and daughter-in-law, Mark and Cassandra Thorson, of El Cajon, Calif. From the two combined families there are twelve grandchildren and eleven great-grandchildren. Also missing Lloyd greatly are nephews Douglas Stanley of Hemet, Calif., and Ronald Sexauer of Hayward, Calif. He was a special man who touched lives wherever he went and earned respect from all who knew and did business with him.

DETECTIVE LLOYD F. ANDERSON

SDPD 07/08/1940 - 1949

11/16/1913 - 01/05/2004