TRAFFIC CLERK LLOYD T. LOWREY

SDPD 11/10/1941 - 03/16/1946

01/16/1918 - 04/29/1989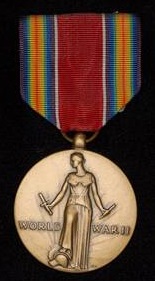 Lloyd Thornton Lowrey, 71, former city parks superintendent, died of lung cancer Wednesday at Alvarado Hospital and Medical Center. He was a resident of San Carlos and had been in the San Diego area for 30 years.

Since retiring, he had completed a book, "Whispers In the Wind," that grew out of stories he told his grandchildren. The book is being edited and the family hopes to find a publisher.

During World War II, Mr. Lowrey served as a first lieutenant in the Army Air Corps and was a B-29 radar navigator in bombing missions over Tokyo. His awards included the Distinguished Flying Cross and Air Medal with three clusters.

He was born in Tar River, Okla., and grew up in St. Louis, Mo. He also had served in the Navy, which brought him to San Diego, where he was discharged.

After World War II, he received a degree in landscaping at UC Berkeley and joined the National Park Service. He was later hired by the City of San Diego, where he became parks superintendent. After 11 years, he joined the San Diego County staff, becoming director of parks and recreation.

After a decade with the county, he joined UCSD in 1982, with a commitment to beautify the campus. He retired in October 1988. Mr. Lowrey was a member of Emmanuel Faith Community Church of Escondido. He also was a member of the UCSD Faculty Club and of the San Diego Zoological Society.

Survivors include his wife, Cathryn A. Lowrey; three children, Lloyd T. Lowrey of Santee, Cathryn A. Crimmins of Whidbey Island, Wash., and Carol H. Hippert of Lakeside, and seven grandchildren.


Information is provided as a courtesy. Additional information may be available if research is conducted. Research is done at a cost of $25 per hour with no assurances of the outcome. For additional information please contact us.