Engelhardt was arrested at the scene and booked into the Vista jail, suspected of vehicular manslaughter while under the influence of alcohol.

On Sunday afternoon, off-duty Sgt. Steve Santi died when his Harley-Davidson motorcycle collided head-on with a suspected drunken driver going the wrong way in a northbound lane of state Route 67.
Police Chief Jerry Sanders, recuperating at home after being hospitalized for an intestinal infection, said he was stunned by the death of a second officer.
"I'm extremely angry. I can't believe people are still driving drunk after what has happened," Sanders said last night.

"It's really affecting our organization," he added. "This is something we'll take a look at -- it is up to us to set the example in enforcement against drunken drivers."

In May, two other San Diego officers were injured by a drunken driver who rammed them as they stood alongside Interstate 5 in Del Mar. Dr. Roger Thorne was sentenced to a year in jail after the crash, which cost Officer Nathan Hom a leg and badly injured Officer Scott Haney.

Abulencia worked as a patrol officer in the Southeast Division. He lived in the Rancho Penasquitos area, and is survived by his parents, a brother and sister.

Assistant Chief George Saldamando and police Chaplain Mike McIntosh went to the family's house yesterday to deliver the news. McIntosh then piloted his own plane to San Luis Obispo last night to pick up Abulencia's sister and bring her home.

"They are very, very upset, as we are," said Saldamando. "He's our family, too.  I don't know what it will take for people to stop drinking and driving."

Sheriff's officials who investigated the Santi crash Sunday arrested motorist Leovardo S. Aguirre on suspicion of second-degree murder and felony drunken driving.

Aguirre allegedly crossed into the northbound highway lane while heading south at 80 mph.  Santi, 31, was a nine-year department veteran assigned to a strategic planning project.

In March of this year, Santi shot and killed an armed man who tried to break into a Chollas View apartment.  Prosectors determined that he was legally justified in firing at the suspect, who pulled a gun from under his shirt.


OFFICER MARC ABULENCIA

ID 4955

SDPD 05/07/1993 - 10/11/1994

04/111969 - 10/11/1994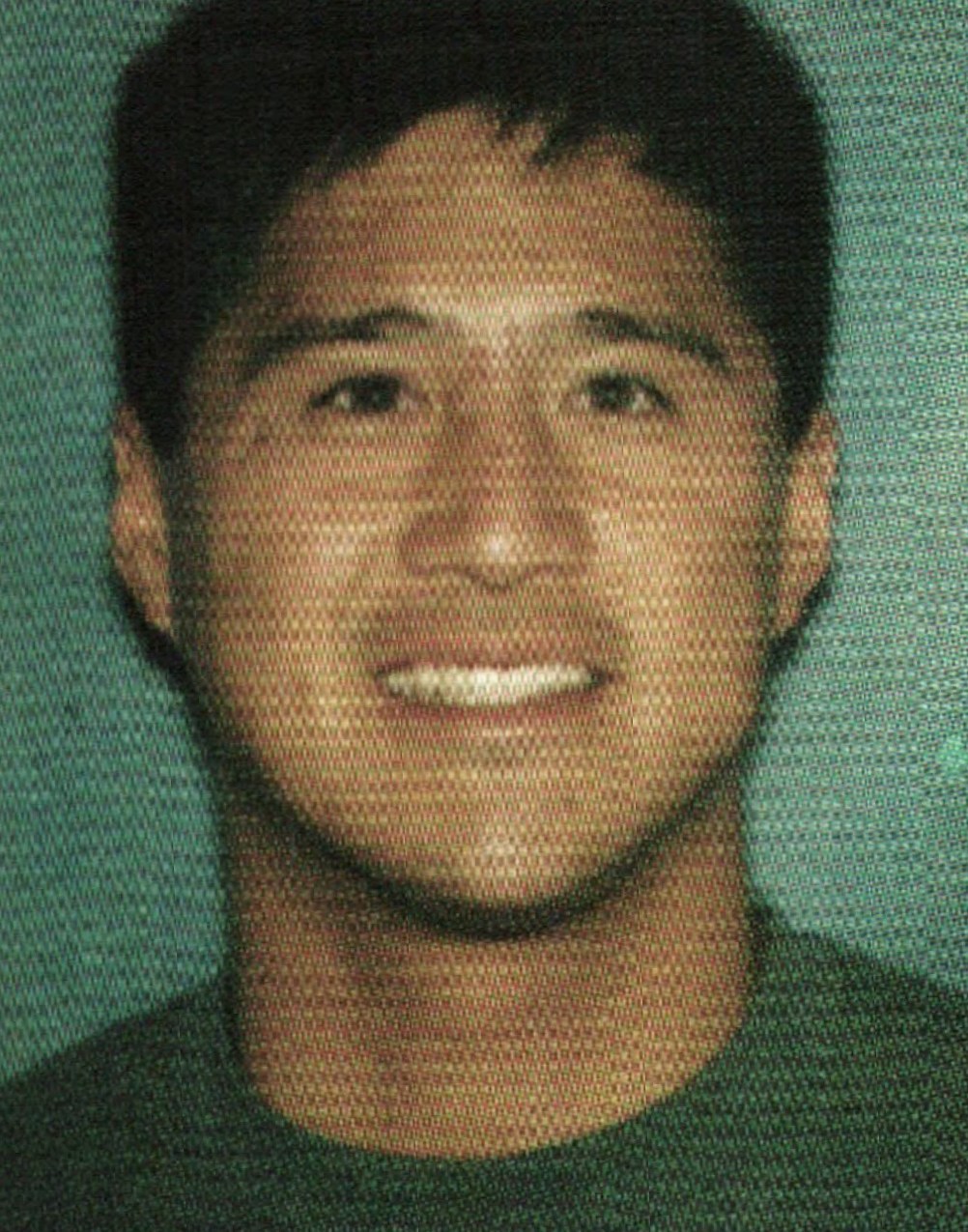 San Diego Union-Tribune, The (CA) - October 12, 1994

Deceased Name: Marc Abulencia: 2nd off-duty cop killed by alleged drunken driver 

A suspected drunken driver struck and killed an off-duty San Diego police officer as he rode his motorcycle yesterday, the second such fatality for the Police Department in four days.

Marc Abulencia, 25, who joined the department nearly 18 months ago, was riding his motorcycle south on Valley Center Road at 12:40 p.m. when a car facing the wrong way on the shoulder pulled out into the road.

A witness told the California Highway Patrol that Abulencia lost control of his motorcycle while trying to avoid colliding with the Toyota Celica.  Abulencia was declared dead at the scene.

After the crash, motorist Richard Cooke Engelhardt, 53, of the Rincon Indian Reservation, told authorities he had pulled to the wrong side of the road to look in his mailbox.  He reportedly said he checked the road in both directions before pulling out, but did not see the motorcyclist.