OFFICER MICHAEL D. SCHROEDER

BADGE 814

SDPD 01/08/1979 - 1981

1957 - 01/29/1989

Micheal D. Schroeder, 32, a member of the California Highway Patrol and a former San Diego policeman, died Sunday night when his car went out of control on State 67, rolled over and landed on Riverford Road in Lakeside.  He was off-duty when the accident occurred.

His last assignment was vehicle theft investigation for the CHP border division.  Mr. Schroeder graduated from the CHP Academy in 1981.  Before that he was with the San Diego Police Department two years.

He was born in Albuquerque, N.M., attended Helix High School, Porterville Community College and San Diego State University.  He lived in La Mesa.

Services will be at 1 p.m. tomorrow at St. Martin of Tours Catholic Church in La Mesa.  Burial will be in El Camino Memorial Park.

Surviving are his wife, Dina; a son, Marcus; parents, Lawrence and Joy Schroeder, of Florida; a brother, Brett, of Florida; two sisters, Denise Hutcheson, of Vandenburg Air Force Base, and Tori Brennan, of Florida; and his maternal grandmother, Bernice Davis, of Porterville, Ca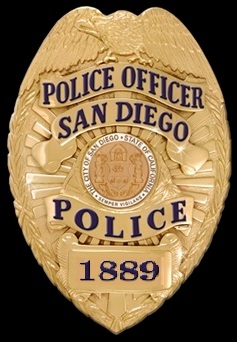 Information is provided as a courtesy. Additional information may be available if research is conducted. Research is done at a cost of $25 per hour with no assurances of the outcome. For additional information please contact us.