OFFICER MICHAEL J. WEBB

BADGE 906, ID 2031

SDPD 06/27/1975 - 08/25/2005

06/14/1952 - 09/26/2015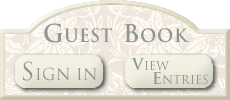 Husband of Officer Diana Webb

Brother of Officer Chuck Webb

Brother of Officer Steve Webb

Brother of Reserve Officer Robert Webb

Brother in law of Reserve Officer Lori Webb

Michael James Webb, 63, passed away Saturday, September 26, 2015, at 5:30 A.M. at Scripps Green Hospital in La Jolla, CA, after a long battle with cancer.

Michael started out as a Police Explorer, later to become a Police Officer for the San Diego Police Department for the next 30 years. Most of his law enforcement years were dedicated to the Police Motorcycle squad . . . he loved his job. He retired August 5th of 2005.

Michael loved to ride his Harley, camp and fish among many other hobbies. He was a very giving person and would do anything for his friends and family at any time.

He is survived by his wife, a son and his wife, two daughters and their husbands, grandchildren, three brothers: Chuck and wife, Sheryl, Stephen and wife, Gini, and Robert. His sister, Pamela, his mother and father, along with cousins and many nieces and nephews - all of San Diego.

Rest in Peace ~ we miss you.