DETECTIVE MICHAEL F. DUFFY

BADGE 422, ID 1272

SDPD 07/09/1971 - 1996

12/17/1943 - 04/02/2005

San Diego Union-Tribune, The (CA) - April 7, 2005

Deceased Name: DUFFY, MICHAEL FRANCIS 

Mike lived his life by the motto, "Always leave something better than the way you found it", a deed he accomplished in many ways.

The son of a career Navy man, Mike served four years as an Army Captain in Vietnam before returning home to join the San Diego Police Department.  There he served 25 years, the majority of which as a school safety patrol officer and a child abuse detective.

He took pride in defending his country and then took pride in defending his community. His main priority, however, was always his family.  With his wife of 38 years, Linda, he raised three proud sons, Brian, Steven and Daniel, whom are in turn raising eight grandchildren leaving a wonderful legacy.

At work or at home, Mike's passion was always helping children.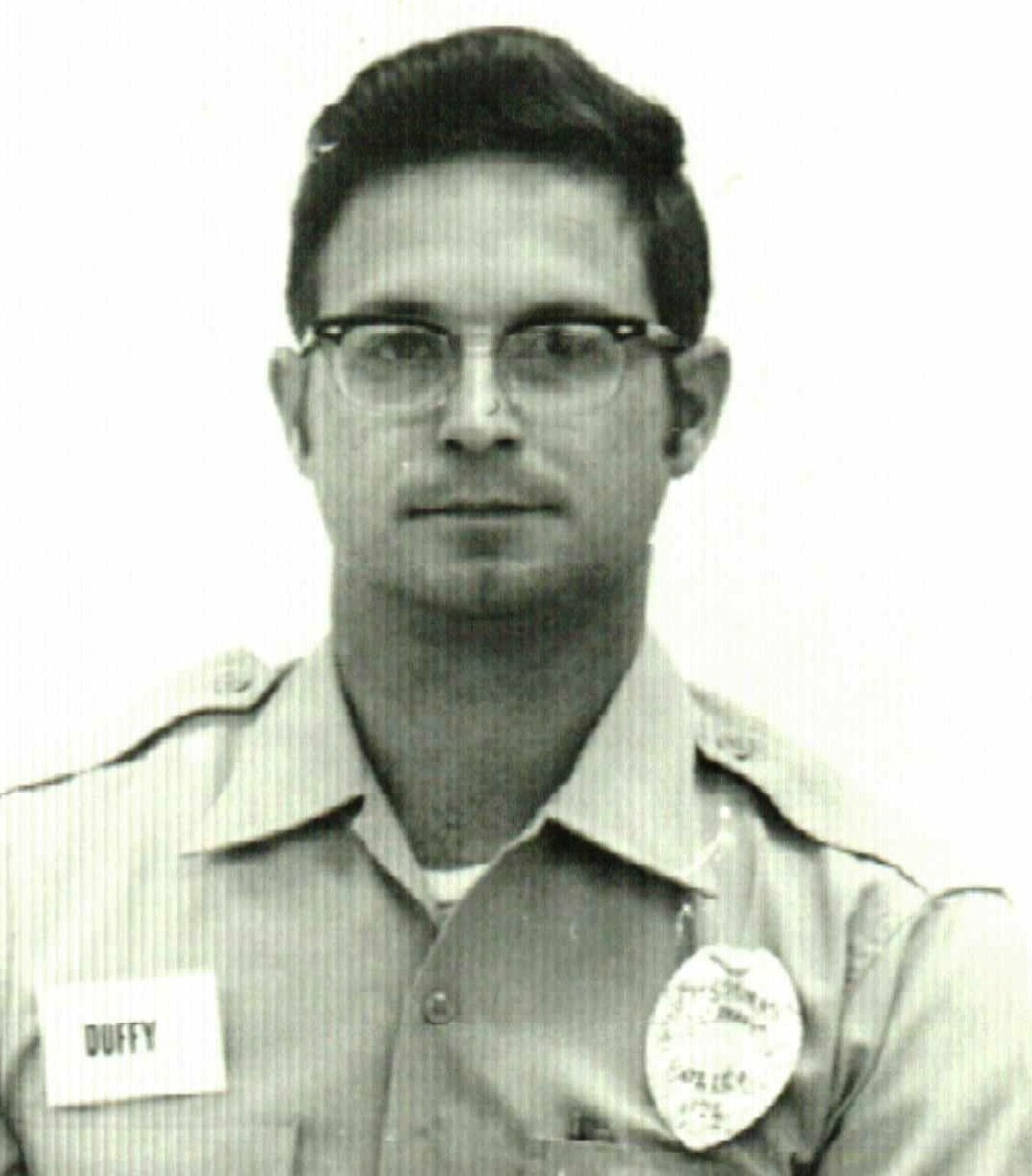 This patriarch's legacy will continue on through his wife Linda, his sons and their wives Jean, Michele and Jessica, and the youngest Duffys Allison 10, Darren 8, Shane 6, Sean 5, Colin 4, Kate (almost 3), Kiera 2, and Melissa 1, his 3 sisters Mary Saunders, Margaret Stermon, and Jane McCracken, a brother John Duffy and their families.