MOTORCYCLE OFFICER PETER B. KEYSER

SDPD 10/06/1938 - 09/30/1944

04/08/1912 - 03/21/1986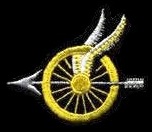 Besides his wife, he is survived by three sons, Larry and Lee of San Diego and Tom of Foster City; a brother, the Rev. Pard Keyser of Temple City, a Presbyterian minister, and a sister, Marjory Daniels of Paso Robles.

Memorial services, with the Rev. William Earle Cameron officiating, will be at 1 p.m. Wednesday in Christ Church Unity, 3770 Altadena Avenue, near University Avenue and 52nd Street.  Cremation was planned.

Memorial contributions in Mr. Keyser's name may be sent to the Police Officers Memorial Fund, Police Officers Association, Kettner Boulevard and Market Street, San Diego 92101.

Peter Beryl Keyser, 73, a former San Diego police officer, real estate broker, property owner and developer, died Friday at Kaiser Hospital.

He had been a resident of San Diego since 1925.  He was born in Reedly. His father, the late Rev. Rufus Keyser, was a traveling Presbyterian minister who finally settled in San Diego.

Mr. Keyser graduated from Sweetwater Union High School and Los Angeles Junior College before joining the San Diego Police Department.

He was a motorcycle policeman for six years before he was disabled when his motorcycle was struck by a drunken driver during a traffic chase.

He then became a real estate broker and also owned numerous properties in downtown San Diego, Logan Heights and other areas of the county.  He retired in 1979.

He and his wife, Dorothy B. Keyser, celebrated their golden wedding anniversary on April 27, 1985.