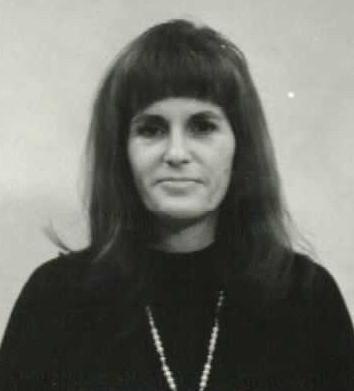 DISPATCH SUPERVISOR PATRICIA NOLAN

ID 8309

SDPD 11/23/1962 - 04/12/1992

04/11/1936 - 04/12/1992

NOLAN Patricia Ann, aka Patty born 4-11-36, passed away 4-12-92.

Services were held at St. Catherine Laboure Catholic Church on 4-29-92 at 1:30 p.m.

Survived by 3 children, Michael, Michele (Tom) and Mark (Patti), 1 sister Carol, 2 brothers James & Richard, nieces Willi and Sabrina, nephew Richard, 5 grandchildren Erin, Kelly, Heather, Jennifer & Damon.

Having been an employee of the San Diego Police Dept. for 30 yrs., she was honored at her services by San Diego Police Dept.

She will be greatly missed. The family wishes to thank the San Diego Police Dept. and her friends for all their help and support.

The family wishes any and all donations be made in her name to San Diego Humane Society or Amer. Cancer Society.