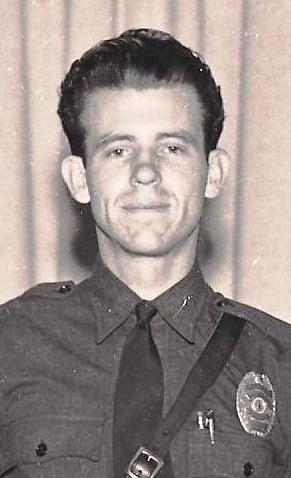 His wife La Verne, passed away in September 2000, and the tennis club was sold.  He later married Mary Elizabeth.  They retired and had homes in National City and Palm Desert, where they enjoyed traveling and their life together.

He was an accomplished tennis player and loved attending pro tennis tournaments in Indian Wells.

He is survived by his loving wife, Mary Elizabeth; his daughters, Jana Harver (Harold), Katherine Arroyo (Jack Wilson); his son, Gil Hartson (Carol); brother, Bob Hartson (Juanita); sisters, Marion Willadsen, Dorothy Sisson and Eleanor Vissers. He will also be missed by his grandchildren, Paul Sean Carbone (Katie), Connie Carbone, and Jadriana Arroyo. He also leaves his great-grandson, Benjamin Carbone, and many nieces and nephews.

Services will be held at Fort Rosecrans National Cemetery on December 23rd at 1 p.m. In lieu of flowers, please make donations to either National Multiple Sclerosis Society or FACTS (Families of Autistic Children  Together Succeed) P.O. Box 89-0685 Temecula, Ca. 92589

MOTORCYCLE OFFICER PAUL E. HARTSON

BADGE 438

SDPD 09/01/1941 - 04/10/1959

02/11/1916 - 12/10/2005

San Diego Union-Tribune, The (CA) - December 14, 2005

Deceased Name: HARTSON, PAUL E. 

Paul Hartson passed away December 10, 2005.  He was born February 11, 1916 in Minnesota to Clara and Gilbert Hartson.  He moved to San Diego at the age of 4.  He graduated from Hoover High School in 1934.

He has since been inducted into the Hoover High Hall of Fame, and has been given the Career Achievement Award.

He married La Verne Clark in 1945, he had just returned from the war and re-joined the San Diego Police Dept. as a motorcycle officer. During this time he also started Air City Ambulance with his brother, Bob, which later became Hartson's Ambulance Service.

He also had a career as a builder. He built apartment houses and homes in East San Diego, as well as the Navajo Lodge on El Cajon Blvd.

He retired from the Police Dept. around 1960 and embarked on his next career as a Driver Training Instructor at Lincoln and Hoover High Schools.

In 1974 he and his family moved to the South Bay where he built the Bonita Valley Tennis Club. For the next 26 years, he and his wife, La Verne, his children, Gil, Jana and Kate operated the tennis club.

He authored an autobiography titled "Motorcycles and Moonlighting" in which he related many stories of his life and varied careers.