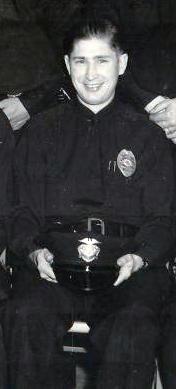 OFFICER RALPH LIPS

BADGE 397 & 475

SDPD 11/19/1945 - 10/13/1966

07/12/1913 - 06/12/1999

Information is provided as a courtesy. Additional information may be available if research is conducted. Research is done at a cost of $25 per hour with no assurances of the outcome. For additional information please contact us.

San Diego Union-Tribune, The (CA) - June 20, 1999

Deceased Name: RALPH H. LIPS 

July 12, 1913-June 12, 1999

Ralph H. Lips, 85, of Anaheim died June 12.  He was born in Watson, Mo.  Mr. Lips was retired after working as a police officer and served in the Army during World War II.  He was a member of the San Diego Police and Fire Department retirees association.

Survivors include his wife, Angeline M. Lips; daughter, Beverly Jo Homes; son, Paul Lips; four grandchildren; and one great-grandchild.