SERGEANT RICHARD V. DISNEY

BADGE 173

SDPD 07/01/1936 - 02/29/1956

10/08/1910 - 01/27/1999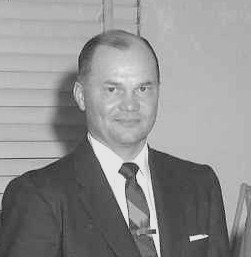 Information is provided as a courtesy. Additional information may be available if research is conducted. Research is done at a cost of $25 per hour with no assurances of the outcome. For additional information please contact us.


Richard Vincent Disney, 88, of San Diego died Jan. 27.  He was born in Philadelphia.

Mr. Disney was retired after working as a San Diego police officer.

He was a member of Blackmer Masonic Lodge 442 and Al Bahr Shrine, and served on the San Diego Country Club board of directors.

Survivors include his son, David Bennett Disney; stepsons, Andrew and Ronald Harris; brother, Jim Smith; 10 grandchildren; and nine great-grandchildren.

No services are planned.