OFFICER ROBERT L. CREASON

BADGE 272

SDPD 07/01/1946 - 07/01/1955

02/15/1923 - 09/16/2018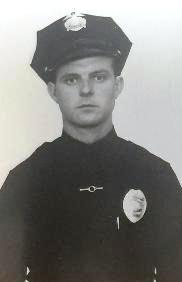 Robert L. (Bob) Creason (1923-2018) Robert L. (Bob) Creason was born on a small farm on February 15, 1923 in Visalia, CA to Lester and Louise Creason. He attended high school at Polytechnic High School in San Francisco, CA. In 1941 when he was 18 years old, he moved to San Diego, CA and worked for Solar Turbine manufacturing aircraft parts. He later married and had three children, Robert A. Creason, Carole A. Thomson and Gary M. Creason.

On February 15, 1959, Bob married Betty Joan Heath at the Little Chapel of the Roses at Glen Abbey Memorial Park, Bonita, California. They were married for 56 years, sharing every moment of their lives together before Joan passed in June 2015 in Las Vegas, Nevada.

After high school, Bob served the US Army Air Corps during World War II from 1943-1945. After he served his country, he became a San Diego Police Officer for 9 years from 1946 – 1955. He worked Patrol and Investigations finally becoming assigned to the Homicide Unit. This piqued his interest in forensic investigations and he then joined the San Diego County Coroner's Office as a Deputy Coroner. In 1962, he ran for the office of Coroner/Public Administrator and was elected. He served the San Diego County Coroner's Office as the Department Head until his retirement on February 15, 1978. During retirement, Bob and Joan travelled and lived in numerous places across the country.

He was a Master Mason and an active member of San Diego Lodge #35. He also loved animals and pets providing a home to a dog, Lady and several cats, Tinker Bell, Maxie, etc. who may not have had a home.

He is survived by his three children and three step-children, Gary Heath, Sharon Heath and Todd Heath.