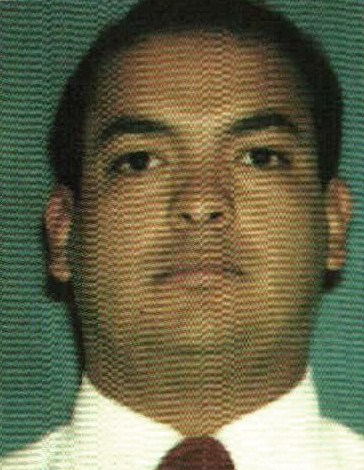 OFFICER ROBERT VASQUEZ

ID 4514

SDPD 03/16/1989 - 10/29/1994

1958 - 10/29/1994

Information is provided as a courtesy. Additional information may be available if research is conducted. Research is done at a cost of $25 per hour with no assurances of the outcome. For additional information please contact us.

Robert Vasquez, a San Diego Police Department officer for the last 5 1/2 years, died of leukemia Sunday at Kaiser Permanente Medical Center. He was 36.

Mr. Vasquez began his law-enforcement career after graduating in 1987 with a degree in political science from San Diego State University. He was assigned to the Police Department's Eastern Division.

A native of Oakland, Mr. Vasquez lived with his family in Escondido. He joined the Marine Corps in 1976 and was commissioned as a captain in the Army Reserve in 1992.

Mr. Vasquez also served as a captain in the California National Guard.

He is survived by his wife of 2 1/2 years, Tina; an infant daughter, Alyssa Nicole; his parents, Gilbert and Marie Vasquez, of Moreno Valley; and a brother, Sam, of Riverside.