ASSISTANT RANGE MASTER ROY K. CLEMMONS

BADGE 715

SDPD 1962 - 04/11/1985

12/05/1919 - 08/29/1994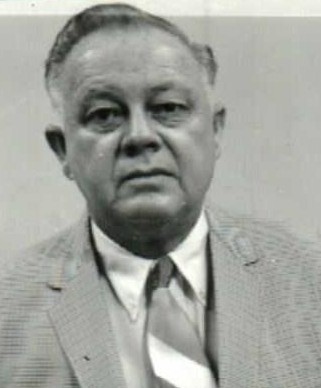 CLEMMONS -- Roy K. "Clem", 74 died Sunday night at Kaiser Permanene Hospital after a short illness.

Mr. Clemmons, a native of Orrick, Missouri, has been a resident of the San Diego area since 1957.

Mr. Clemmons was a World War II Naval Veteran and was a member of the U.S.S. Arizona Association and of the U.S.S. Henderson Association.

After retirement from the Navy he worked for the San Diego Police Department as Assistant Range Master at the Police Pistol Range for twenty-four years.

He was a member of the San Diego Revolver Club and of the Escondido Elks Lodge.

He is survived by wife Rose Clemmons of the El Cajon home, daughter Carol Garrison of Smithville, Missouri, stepson Mike Moore of La Mesa, stepdaughter Susie Youngblood of Red Lodge, Montana, his brother Richard Clemmons of Independence Missouri and five grandsons.