OFFICER RUBIEN D. BRANDON

SDPD 04/15/1960 - 04/17/1974

07/04/1938 - 11/17/2019

Rubien Dee Brandon passed peacefully in his home surrounded by loving family on Sunday, Nov. 17, 2019. Rubien was born on the 4th of July in Borger, Texas. He was commonly known to his high school friends as "Tex."

After college, he served as a military policeman in the United States Army ,which inspired him to pursue a career in law enforcement with the San Diego and Tehachapi police departments. After 25 years in law enforcement, Rubien turned in his badge to pursue other interests. Rubien's career change led to his successful work in real estate for the next 30 years.

Rubien is distinguished as a pillar of the Tehachapi community. He honorably served as president of the Tehachapi Board of Realtors, and was a founding member of the Police Foundation, as well as many other community-driven organizations. He will be forever remembered for his passion, drive and dedication to improving his community; illustrating how positive influence can encourage meaningful relationships.

Rubien is survived by his loving wife of 39 years, Dayle Brandon; children Lori, Katie, Darla, Briana, Cali and Matthew; and grandchildren Eric, Annabell, Mason, Mallory and JR.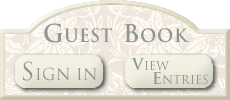 Information is provided as a courtesy. Additional information may be available if research is conducted. Research is done at a cost of $25 per hour with no assurances of the outcome. For additional information please contact us.