Evening Tribune (San Diego, CA) - June 13, 1988

Deceased Name: Russell S. Giles, retired policeman, safety authority 

Services for Russell S. Giles, 75, of Normal Heights, will be at noon tomorrow in the Scottish Rite Temple, 1895 Camino del Rio South.  Entombment will be in Greenwood Memorial Park.

Lewis Colonial-Benbough Mortuary is in charge.  He died Thursday in a hospital.

Mr. Giles was born in New York state and had lived in the county 48 years.  He was a San Diego police officer for 25 years, retiring in 1971.  He was responsible for the formation of the Kids and Skids Program, a pedestrian safety program that gained recognition within police departments throughout the country.

He had worked for Convair during World War II and had served as a San Diego Unified School District patrol supervisor for five years.

He was a past officer for the Al Bahr Shrine and a member of Normal Heights Masonic Lodge 632, the Order of the Eastern Star Chapter 478, the Scottish Rite Peace Officers Association and the First Presbyterian Church.

Survivors include his wife, Verna; two daughters, Sharon Tafolla of San Diego and Louella Rice of Texas; two sisters, Lois McFarlane of Salinas and Eleanor Schade of Nebraska; and nine grandchildren. The family suggested donations to the American Heart Association.

OFFICER RUSSELL S. GILES

BADGE 317

SDPD 02/01/1946 - 1971

1913 - 06/08/1988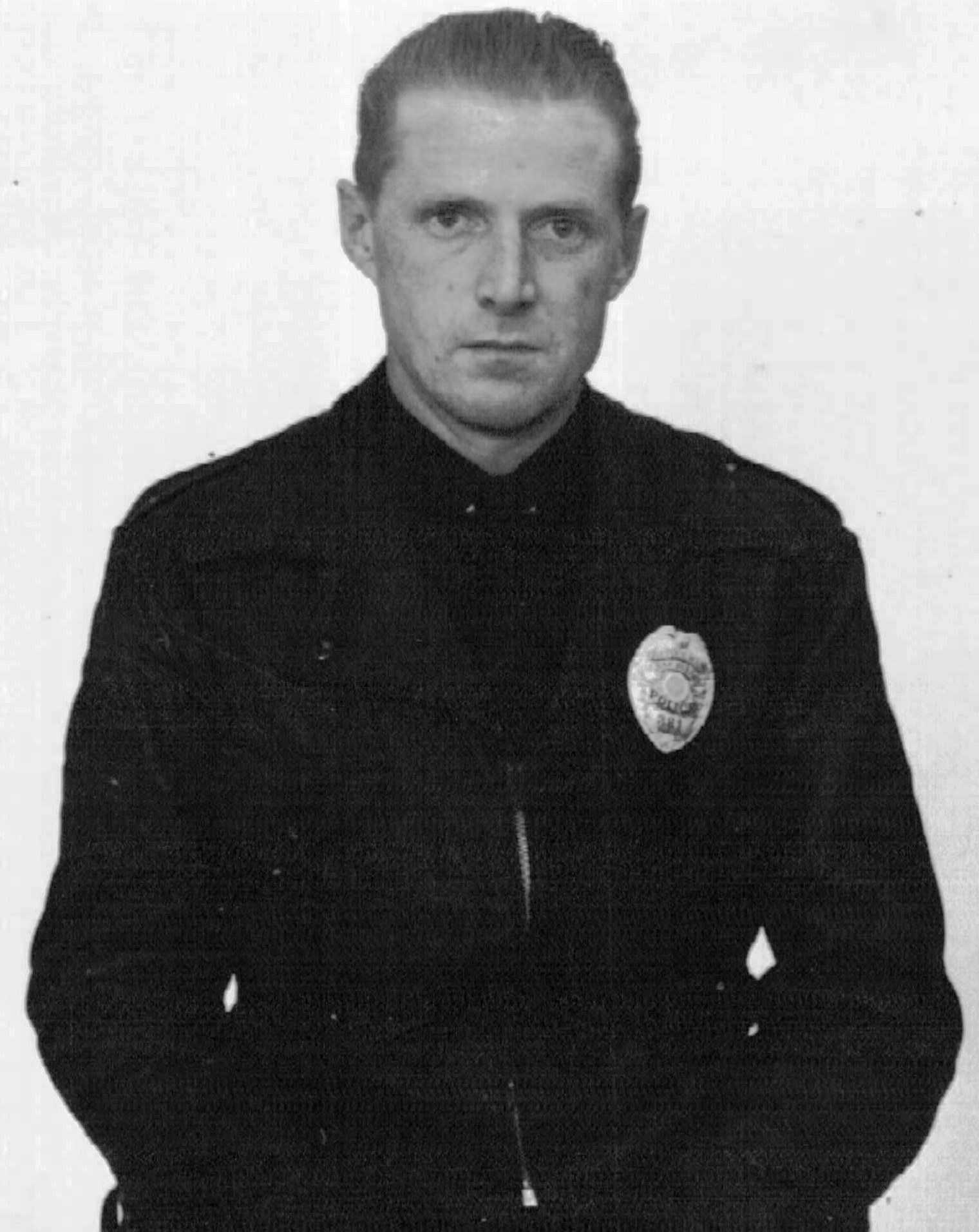 Information is provided free as a courtesy. Additional information may be available if research is conducted. Research is done at a cost of $25 per hour with no assurances of the outcome. For additional information please contact us.