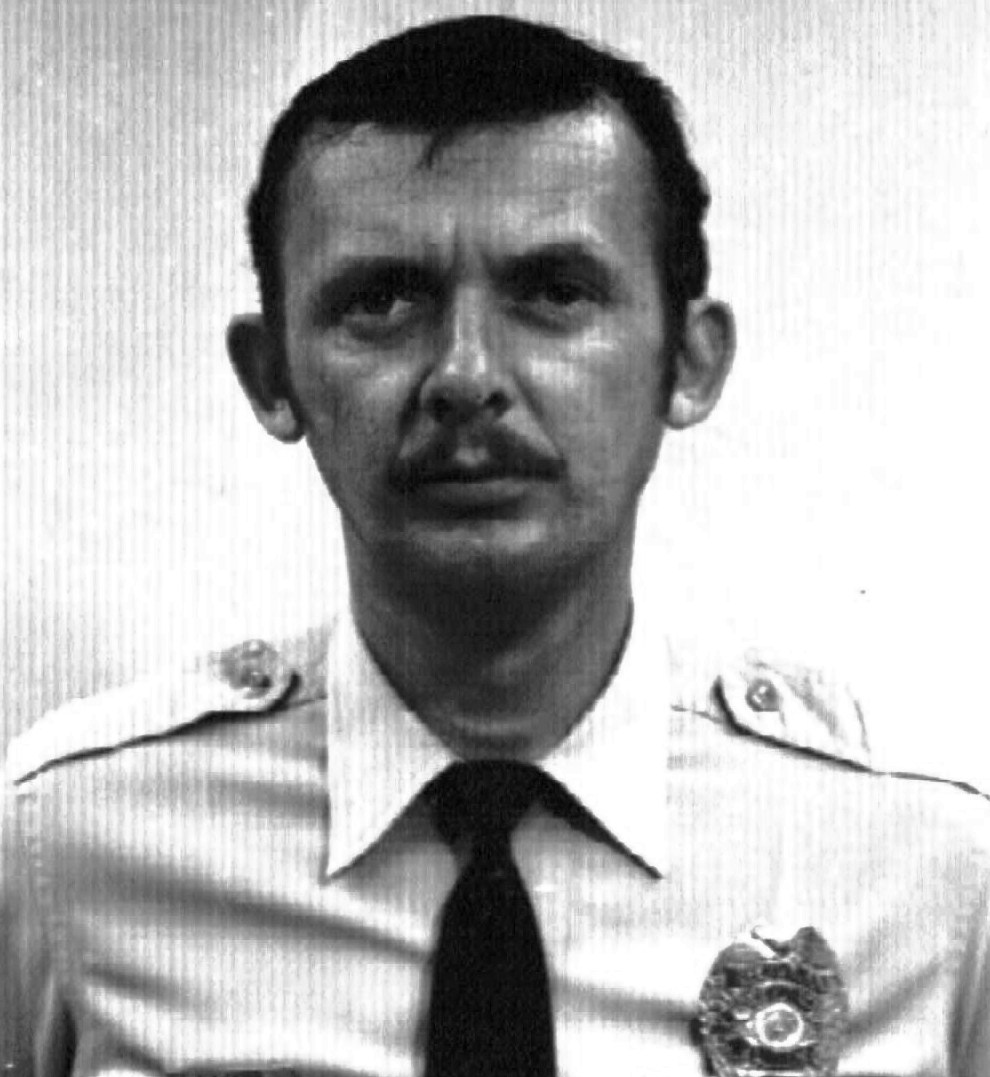 San Diego Union-Tribune, The (CA) - September 7, 2006

Deceased Name: CATER, SAMUEL KEITH 

Sept. 30, 1940 to August 29, 2006 Samuel Keith Cater was born in Klamath Falls, OR on September 30, 1940. On August 29th, Sam was taken away from his loved ones and friends due to lung cancer.

He served in the Marine Corps Air Facility (Helicopter) for four years at El Toro (Santa Ana) and crew chief with the rank of Corporal.

Sam's law enforcement career began in 1969 with the San Diego Police Department. While there he worked patrol and traffic enforcement for nearly 10 years before he transferred to the Marshal's Department.

Sam received his Associate in Science in Criminology/Law Enforcement from Grossmont College in 1974. As a Deputy Marshal he worked as a bailiff in court, prisoner holding, field services and transportation.

OFFICER SAMUEL K. CATER

ID 1154, BADGE 306

SDPD 07/11/1969 - 04/05/1979

09/30/1940 - 08/29/2006

He continued his service on the San Diego County Sheriff's Department following the merger in January 2000.

Throughout his career he was recognized numerous times. The most memorable was his involvement as the first unit on scene at the Brenda Spencer sniper shooting at Cleveland Elementary School in 1979. His actions that day earned him the San Diego Police Department Medal of Valor.

In the following years he always recognized others as the 'real heroes' and not himself. Other notable incidents include a Life Saving Award for providing CPR to a retired fellow deputy sheriff and an accommodation for his efforts in stopping a multiple suspect armed robbery in progress.

The San Diego Chapter of the American Board of Trial Advocates recognized Sam with its first-ever Civility Award in 2001.

After 34 years in law enforcement Sam retired March 27, 2004.

Survivors are his wife Barbara of 38 years, son Paul Cater of Alpine, daughter Amy and son-in-law Kerry Vaughan of La Mesa. He was 'Papa' to Rebecca Cater, Carlee Vaughan and soon to be baby Sam named in his honor.