POLICE SERVICE OFFICER SINH V. PHAM

ID 8629

SDPD 05/22/1987 - 07/13/2000

12/14/1944 - 11/26/2018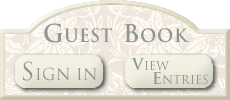 Our family sadly announces to relatives and friends that our Husband, Father, Grandfather whose name is Mr. Pham Van Sinh. Former translator for the American 9th Division in Vietnam prior to 1975 former San Diego Police Department officer Chairman of VIMAA.

Born December 14, 1944 in Saigon has passed away at 4:20pm on November 26th, 2018 in San Diego, California, USA. He was 75 years old. His coffin is placed at Cali Home funeral home - 2570 Fortune Way, #B, Vista, CA 92081

FUNERAL CEREMONY Conducted by the Venerable Thich Thiện Ngộ and the sangha of Vạn Hạnh Buddhist Temple

Friday November 30, 2018 - from 10am to 2pm

. 10am to 11am: Buddhist ceremony

. 11am to 1:30pm: Visitation

. 1:30pm to 2:00pm: Moving the coffin to the crematory

The cremation will take place at the above address (2570 Fortune Way, #B, Vista, CA 92081)

Our whole family thus announces this sad news. Widow: Mrs. Phạm Văn Sinh (maiden name Đặng Ánh Tuyết) and all her children.