OFFICER STEVEN B. McDANIEL

BADGE 437

SDPD 07/17/1942 - 07/20-1953

02/12/1920 - 03/13/1984

Services have been conducted for Steven B. McDaniel, 64, a native San Diegan who died March 13 in his home in Lake Isabella, Calif., where he retired after 25 years as a heavy-equipment operator.

Cremation was planned.

Valley Mortuary, Lake Isabella, was in charge. Mr. McDaniel graduated from Hoover High School in 1938, served in the San Diego National Guard Unit, the 251st Coast Artillery and the Navy, and had been with the San Diego Police Department for 11 years. His father owned and operated the Hollywood Laundry and Dry Cleaners.

Survivors include his wife, Ellie; four sons, Steven Jr. of Arizona, Dean of El Toro, Gary of Oregon and William of San Diego; a daughter, Diane Payne of Mammoth Mountain; a sister, Josephine Brecheisen; two brothers, Julius and Thomas, both of San Diego; 15 grandchildren; and two great-grandchildren.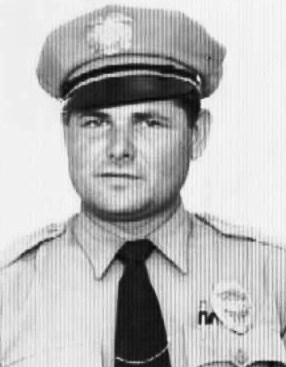 Information is provided as a courtesy. Additional information may be available if research is conducted. Research is done at a cost of $25 per hour with no assurances of the outcome. For additional information

please contact us.