OFFICER TAMMY K. HOEFER

ID #4374

SDPD 08/29/1988 - 06/03/2006

01/26/1967 - 06/03/2006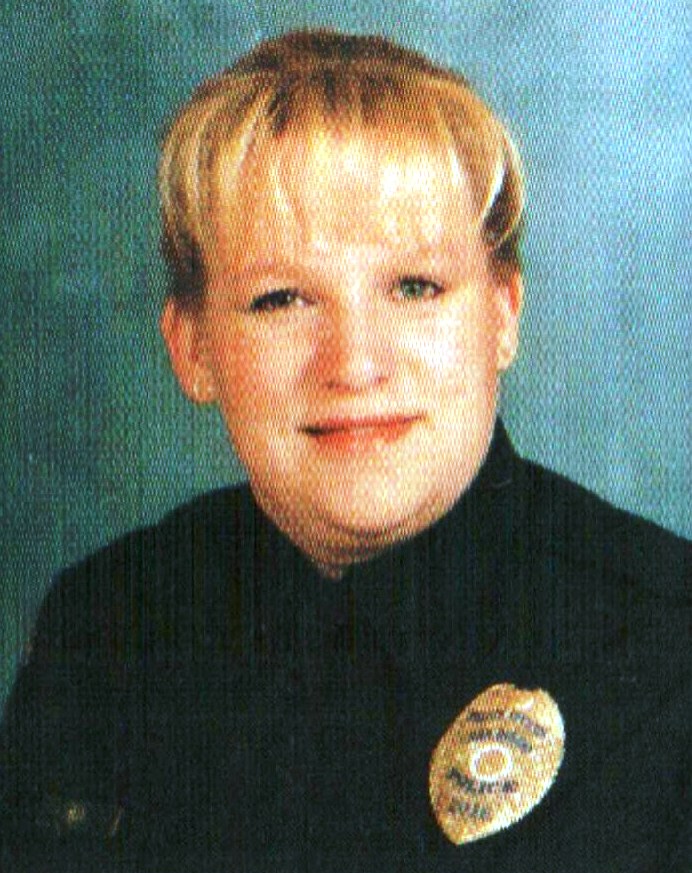 San Diego Union-Tribune, The (CA) - June 8, 2006

Tammy, of El Cajon, passed away peacefully June 3rd at the age of 39, after a long and courageous battle with breast cancer with her mother Ann by her side.

Tammy proudly served as a San Diego Police Officer for 17 years.

She was a member of Sonrise Community Church, where she will be remembered for several ministries she founded.

Tammy is survived by her sons Brandon, age 15, and Christopher, age 13; her parents Larry and Ann Hoefer; brothers: Erik, Michael, and Timothy; sisters: Genevieve and Lisa; and her mother Karen. Sister Brandi passed away three days earlier.